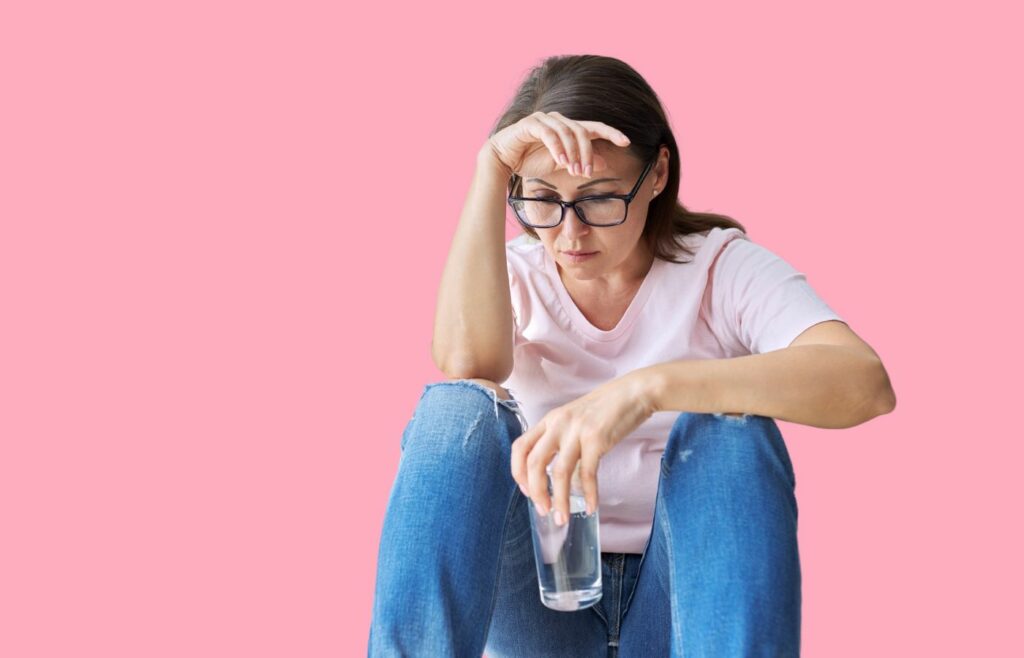 Most women are familiar with the physical symptoms of menopause, like hot flashes and bloating. But too often, the psychological effects of menopause are dismissed or overlooked.
However, it's possible to reduce menopause's psychological effects and improve your overall health.
Let's explore how menopause can affect your mental health and steps you can take to alleviate the psychological symptoms of menopause.
The Psychological Effects of Menopause
In the years leading up to menopause, hormone levels dip and surge, causing mood swings and other psychological symptoms. These symptoms may feel similar to those of PMS, but in some cases they can be more severe.
Irritability: You feel bothered by seemingly small things. You may become more easily overstimulated by loud noises, excess activity, etc. It's like your senses, and your stress, are on overload.
Fatigue: You feel crippled with fatigue. You may have trouble getting out of bed in the morning or completing even the most minor tasks. Every movement feels like an exorbitant effort.
Lack of motivation: You have no desire to do anything, even tasks you once enjoyed. You may miss deadlines at work, be late paying your bills, or procrastinate on returning a friend's text.
Anxiety: You feel a sense of anticipation that you cannot place. You may feel afraid to do things that once came easily to you, or dread daily activities like going to the grocery store. It's like you are always on alert.
Sadness/Depression: You mourn the loss of your youth or the ability to reproduce. You feel like your best days are behind you and that there is nothing to look forward to. You feel like your life doesn't have a purpose 
Aggression/rage: You feel angry all of the time, like a volcano ready to blow. You might feel destructive or yell more often than usual. You feel out of control.
Changes in body image: Even if you are not experiencing the weight gain and bloating that often accompanies menopause, you may not feel as good about your body as you once did. You might have trouble accepting age-related changes. You feel less confident, and more self-critical.
Brain fog: You have trouble remembering names or words. You might go to the fridge and forget why you are there. You can't focus on anything.
READ ALSO: How You Can Find Balance During Menopause Over 50
How to Reduce the Psychological Impact of Menopause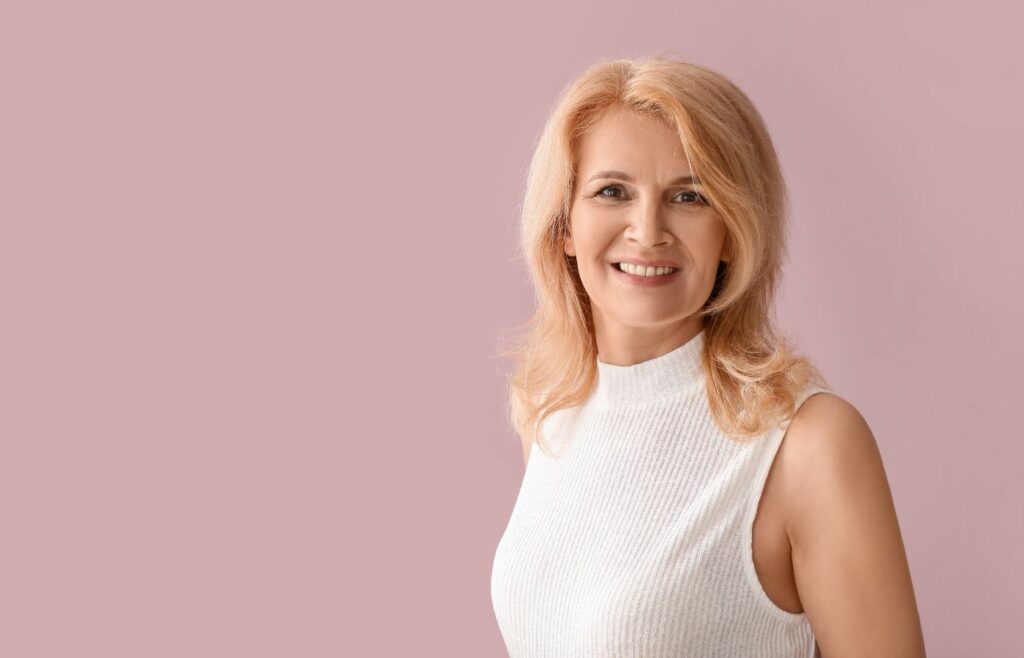 Although menopause is a natural process that every woman goes through at some point, (provided that she lives past her reproductive years), you don't need to passively suffer through the psychological effects of menopause.
Here are some things that you can do to take care of your mental health during the menopausal transition.
Empower yourself with information
Read up on the psychological symptoms of menopause. The North American Menopause Society has a lot of useful information on their website, as does OBGYN Dr. Jen Gunter's book The Menopause Manifesto.
Monitor your symptoms
It can be helpful to keep a log of symptoms, either in a physical journal or on an app like MenoLife. Note any possible triggers, like diet or stressful life events.
READ ALSO: Everything You Should Know About Perimenopause
Practice regular stress-relief
Stress relief is important at any age, but it is especially vital during menopause, when there are so many stressful changes happening in your body!
What type of stress relief you choose is up to you. Some women find meditation or yoga helpful. Others engage in creative pursuits like writing or painting.
Exercise
The benefits of exercise are not only physical. Exercise releases endorphins, which are the body's natural feel-good chemicals. Exercise can also help to offset menopausal weight gain and age-related muscle loss.
Check out some of the HIIT and low-impact workouts and challenges created especially for menopausal women on Fabulous50s. These exercises are safe for the back and knees. 
Eat a balanced diet and avoid alcohol
Try to eat a variety of foods, but give special attention to foods rich in calcium and iron.
Choose foods high in fiber, like whole grains, fruits, and vegetables. Drink plenty of water and use sugar and salt in moderation.
Alcohol is fine on occasion, but it can exacerbate some of the psychological symptoms of menopause.
Treat sleep issues
The sleep disturbances that often accompany menopause can trigger other symptoms like anxiety, depression, and fatigue.
You can practice good "sleep hygiene" by taking time to wind down at the end of the day and staying off of electronics just before bed. If insomnia persists, talk to your doctor about possible sleep aids.
Don't suffer in silence
Connect with other women who are going through or have gone through menopause. Find a local support group, or create your own!
There are also social media groups oriented around menopause, like Amanda Thebe's "Menopausing So Hard."
Reach out for help
Just because menopause is "natural" doesn't mean you have to just grin and bear it! Talk to your doctor about possible treatments for the psychological symptoms of menopause.
Can HRT help prevent psychological changes in menopause?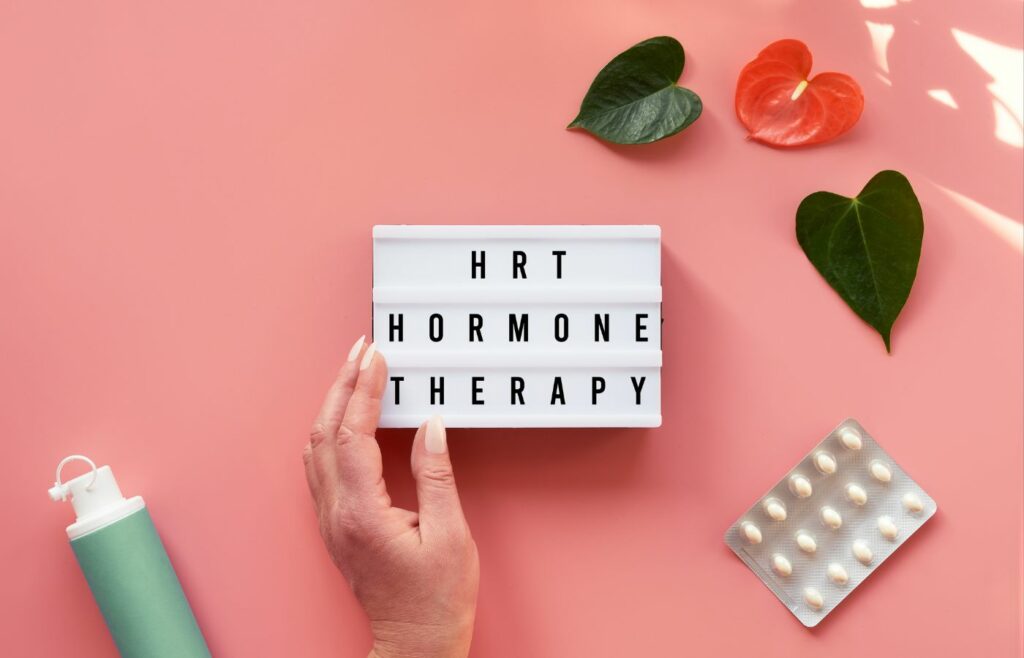 There is increasing evidence that Hormone Replacement Therapy (HRT) can help alleviate the psychological symptoms of menopause. However, Hormone Replacement Therapy (HRT) has some risks and is not for everyone.
Talk to your doctor about whether HRT is right for you. If your symptoms are more severe, you may need to supplement with other treatments like antidepressant medication or psychotherapy. 
READ ALSO: Signs You Have a Hormonal Imbalance and How To Treat It
How do you talk to your doctor about psychological changes during menopause?
Keeping a symptom log can help. Write down the symptoms you experience, when you experience them, and any triggers you have noticed. Then, make a list of concerns and questions to go over with your doctor.
But you don't need to wait until you are experiencing symptoms to talk to your doctor about menopause. Consider getting ahead of the game by talking to your doctor about what to expect during menopause, how to manage symptoms of menopause, and steps you can take now to stay healthy.
If your doctor seems uncomfortable or knowledgeable about these issues, find a menopause specialist.
Closing Thoughts
Menopause can sometimes feel like a taboo subject, and because of the social stigma around mental health, the psychological effects of menopause can feel even more taboo. But there is no reason to feel ashamed of something that is beyond your control!
There is increasing evidence that the hormonal changes that accompany menopause create a vulnerability to depression, anxiety, and other psychological symptoms. Women who have a history of mental health issues are even more susceptible to these changes.
Lifestyle changes can help, as can hormonal and pharmacological treatments. Make a list of concerns to talk to your doctor about at your next appointment.
You may also consider joining a menopause support group or more informal community of women who are going through the menopausal transition.
The bottom line is, you don't have to suffer alone or in silence!