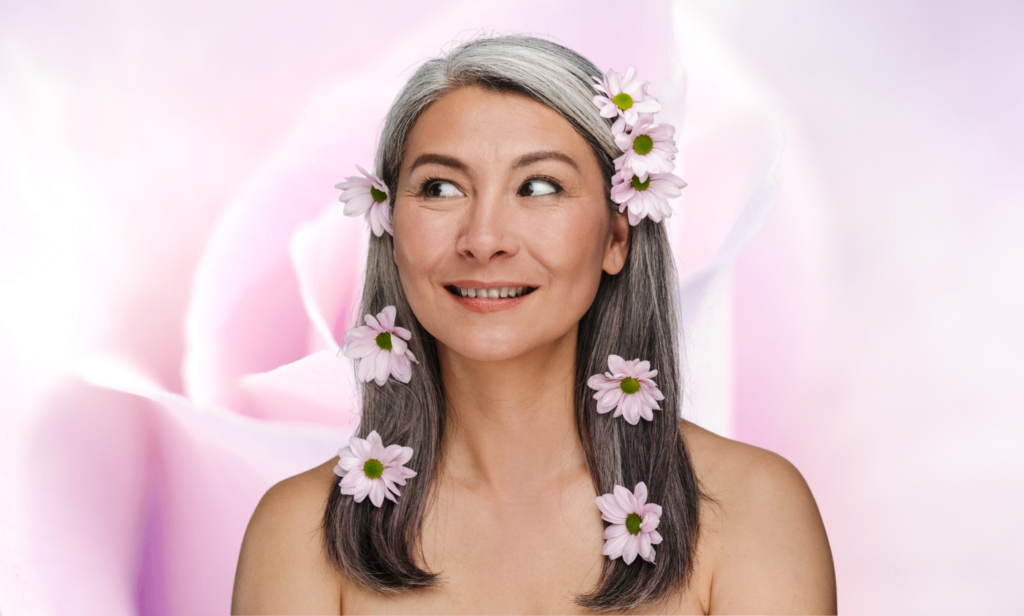 Embracing the gray may seem like a hard thing to do, but it can be a journey that makes you stronger and gives you more freedom. It is about loving yourself, your age, and the beauty that only you have.
Gray hair is not only natural but also beautiful and trendy for women over 50. Embracing your gray or opting for shades like ash, platinum, or cool blonde is in style. It's a freeing break from constant dyeing and shows confidence in your natural beauty.
You might be wondering why anyone would choose to get gray hair. The gray hair movement is all about rejecting societal norms that say beauty is linked to youth and embracing our natural beauty. It is time we stopped hiding it and started showing it off.
Transitioning to gray hair offers various options, each unique and captivating. While there are numerous dyeing techniques and shades to explore, returning to your natural gray can be equally stunning and liberating.
Let's take a look at the graying process and how women over 50 can seamlessly transition to gray hair.
The Gray Hair Process
Before you start your journey to gray hair, it is important to know how the process works. This is not something you can do in one day; it is a journey that requires patience, determination, and a lot of love for yourself.
Gray hair does not happen all of a sudden. It happens slowly as the pigment cells (called melanocytes) in your hair follicles start to die. This lack of pigment means that the hair shaft is clear and looks gray or white against your darker hair.
Remember that every person's transition to gray hair will be different. Some people get their first gray hairs when they are in their 20s, while others do not get them until they are in their 40s or 50s. Most of the time, your genes decide how fast your hair turns gray.
There are many good things about getting gray hair. First of all, it is a way to love and accept yourself. When you accept your gray hair, you are rejecting conventional beauty standards and accepting yourself for who you truly are.
As we get older, transitioning to gray hair can save us time and money. Not having to go to the salon every month for a touch-up, not having to worry about our roots showing, and not having to use damaging chemicals on our hair any longer.
Gray hair can also look incredibly stylish. Gray hair can be a sign of sophistication and elegance if you take care of it and style it the right way.
Steps to Seamlessly Transition to Gray Hair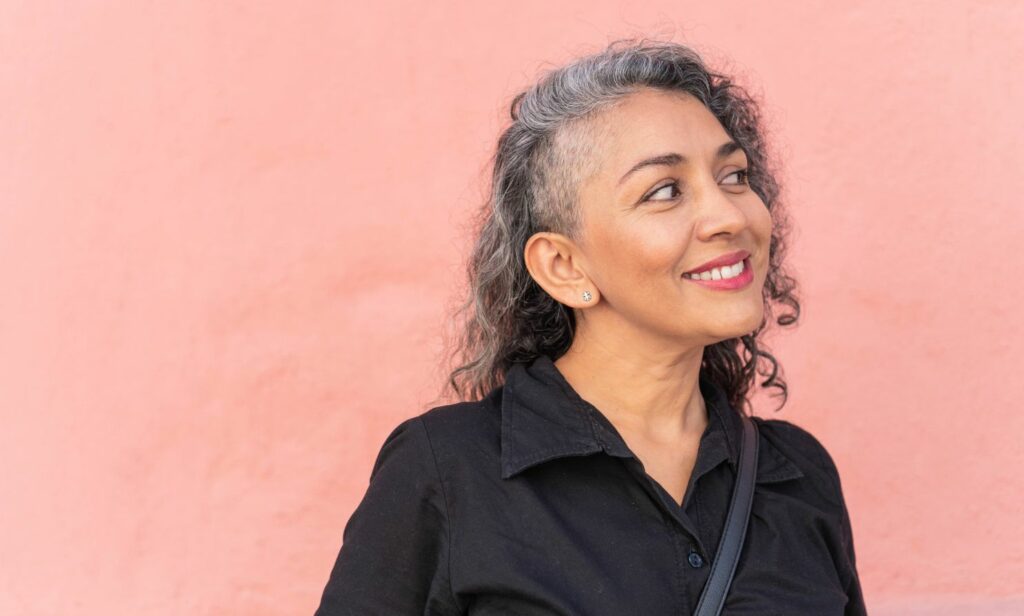 Now that we have talked about why and how your hair turns gray, let us talk about how to make the change as smooth as possible.
Your first step is to stop coloring your hair. This may seem like a no-brainer, but it is an important step. You need to stop using chemicals on your hair and let the gray grow in naturally.
Invest in a good haircut. As your gray hair grows in, you might notice different textures. A good haircut can help you manage these changes and make your transition easier.
Lastly, have patience. The change to gray hair is a process. It could take a few months or even a few years, depending on how long your hair is and how fast it grows. But keep in mind that this is a journey of learning to love and accept yourself. Take each day as it comes and accept that things will change.
Best Hairstyles for Transitioning to Natural Gray Hair
Short Pixie Cut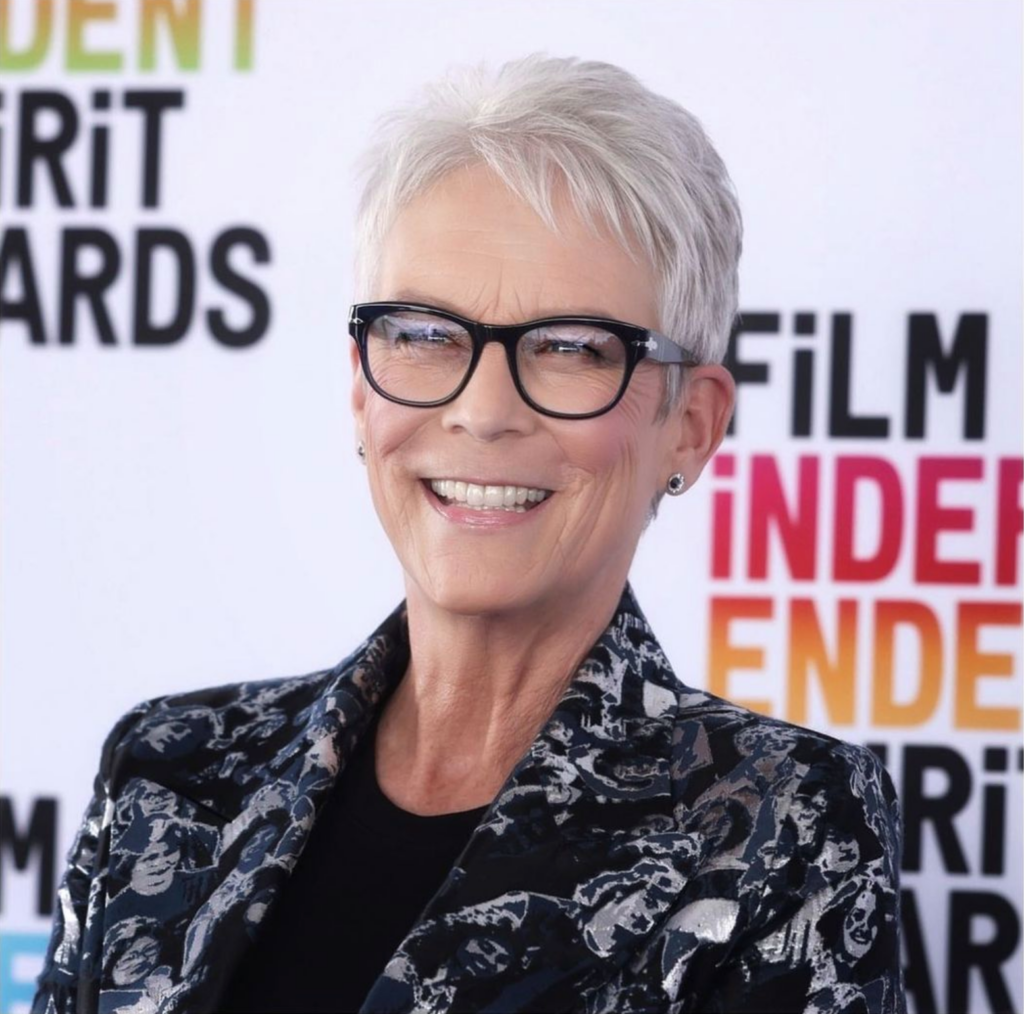 A short pixie cut is a great choice for women who are starting to get gray hair. It is a stylish, classic cut that looks good on all hair types. It is also a good choice because it lets the gray hair grow in quickly and evenly.
With a pixie cut, you can style your hair in many different ways. You can use a little wax or pomade to give it some texture, or you can keep it smooth and straight. A pixie cut always shows confidence and style, no matter how you wear it.
This hairstyle also makes it easy to keep up. Because it is short, it is easy to keep healthy and full of life. Just make sure to keep your hair moist and safe so that it keeps its shine and strength as it goes gray naturally.
Several celebrities have embraced their natural gray hair and have become role models for those considering the transition.
For instance, Jamie Lee Curtis is one of the most well-known celebrities who embraced her silver locks early on. Her signature pixie cut perfectly showcases her natural hue.
Judi Dench is also an acclaimed actress who sports a pixie cut that highlights her pale gray hair.
Bob or Lob (Long Bob)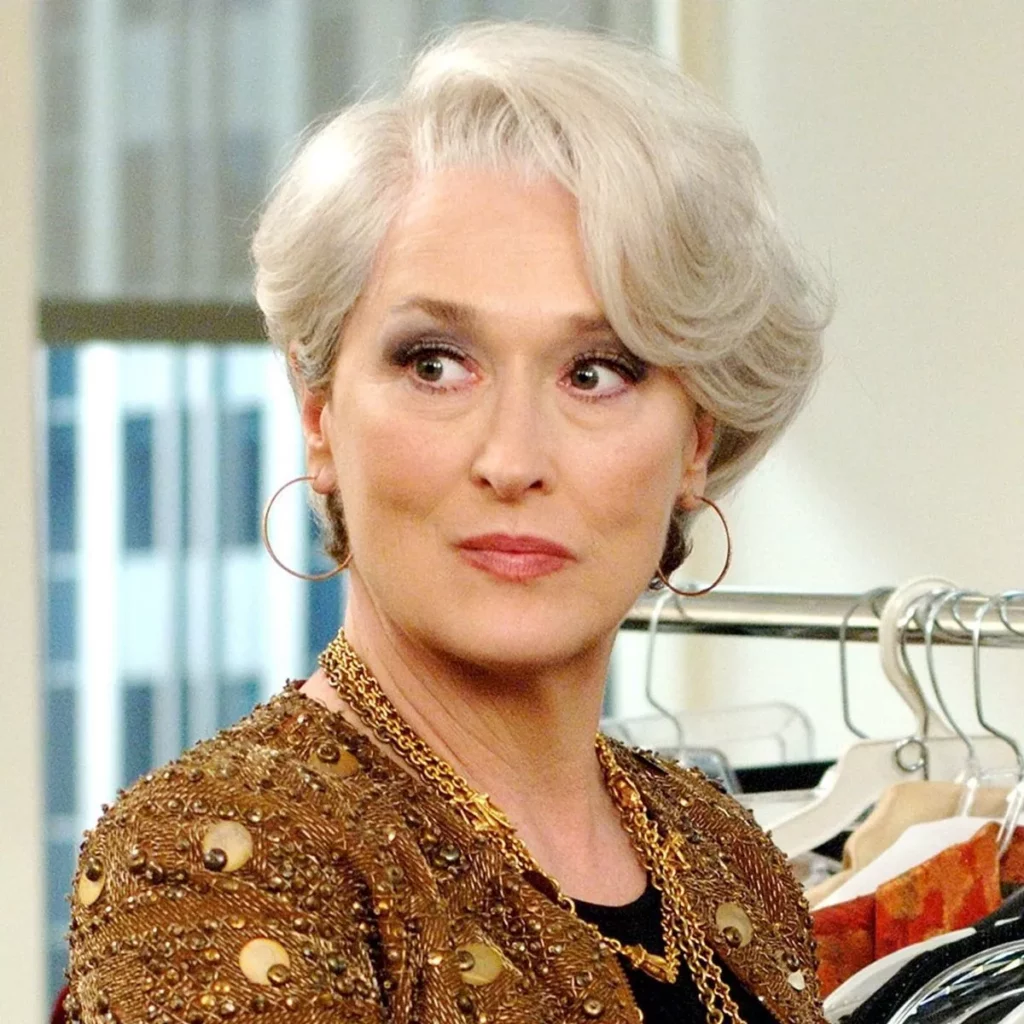 If you are in the process of going gray, a bob or lob (long bob) is another great option to try out. It is a sleek and sophisticated style that requires little effort to maintain. If you want to cut your hair short but are not quite ready for a pixie, this is a great alternative.
The lob or bob is a good middle ground because it is neither too short nor too long. It lets you style it in many different ways, whether you want a sleek straight look or a fun wavy look. It is also a great way to gradually go gray because you can cut off the colored ends over time.
Keeping a bob or lob in good shape is also pretty easy. Getting your hair cut and deep-conditioned regularly will keep it healthy and shiny. When you style your hair, make sure you protect it from heat damage to keep its shine and strength.
Several older actresses have sported a bob hairstyle with their natural gray hair. In "The Devil Wears Prada," Meryl Streep wore a silver-gray bob while playing Miranda Priestly. Even though she had to wear it for a role, she did so with grace and elegance.
Gwyneth Paltrow's mother, actress Blythe Danner, has been seen with a beautiful bob that frames her face and shows off her natural gray.
READ ALSO: Best Hairstyles for Women Over 50 by Face Shape
Salt and Pepper Look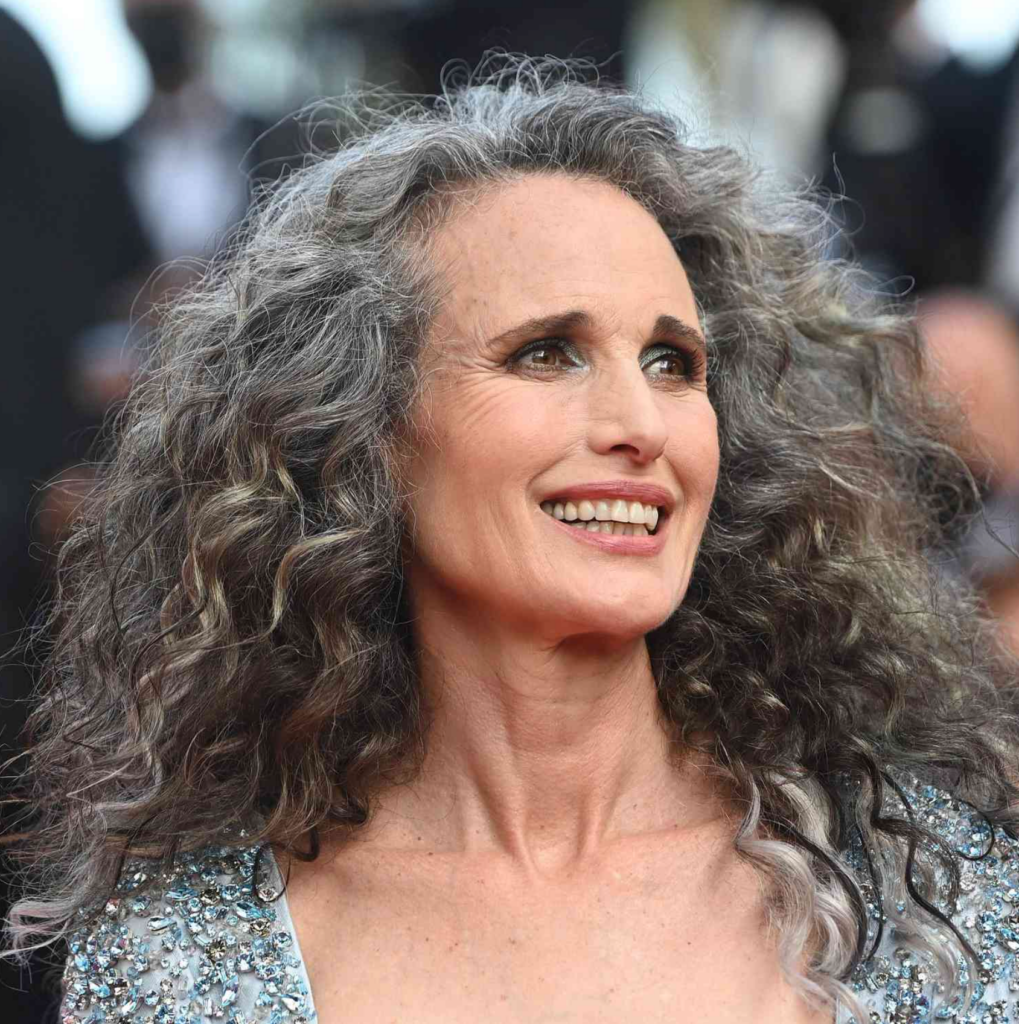 Getting gray hair in a beautiful and natural way is possible with the salt and pepper style. The contrast between gray and your natural hair color makes this style stand out and gives you a unique, textured look.
If your hair is long or short, the salt and pepper look will look good on you. It is all about accepting that your hair is changing colors as it grows out. It is a striking, real look that honors your path to natural gray hair.
Keeping your gray hair healthy and shiny is essential if you want to keep up this look. In addition, getting your hair trimmed regularly will help keep its shape and style.
Several ageless female celebrities, like Andie Macdowell and Diane Keaton, have gracefully embraced their salt and pepper hair, often styling it in iconic ways.
Sweep or Shadow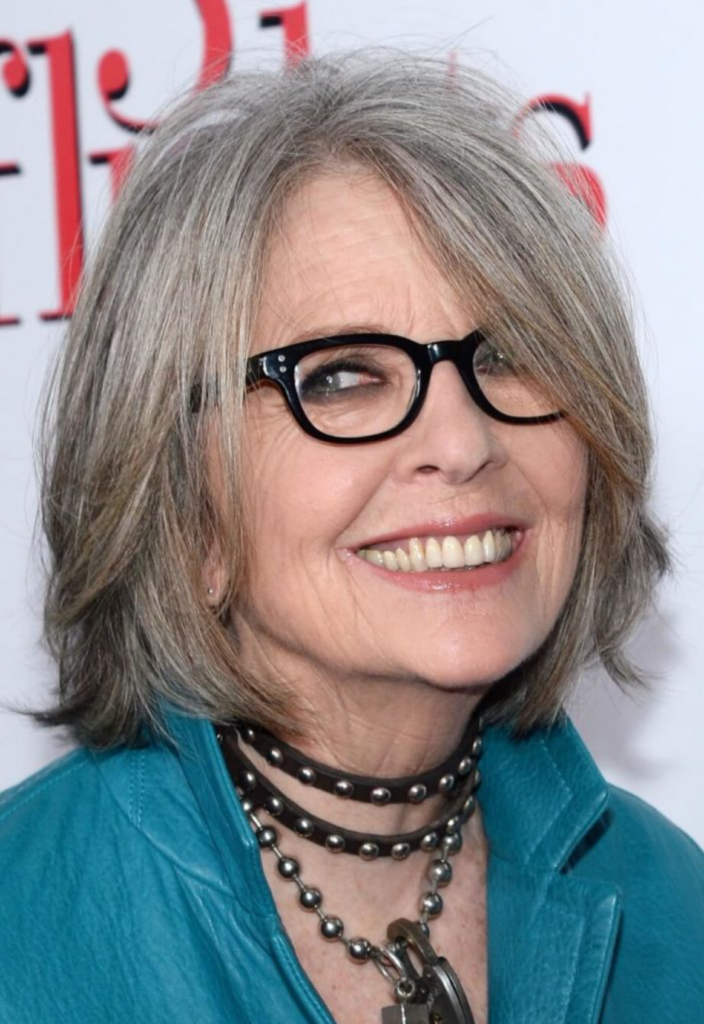 The "sweep" or "shadow" hairstyle usually refers to styles that have a sweeping fringe or bangs that cast a "shadow" over the forehead. This hairstyle can be very flattering, especially for older women, as it can soften the face and draw attention to the eyes.
The sweep or shadow look might be right for you if you want a more subtle change from blonde to gray hair. For this style, you blend your natural hair color with gray to make a gradient look.
No matter what length or type of hair you have, the sweep or shadow look will look good on you. It gives you a stylish, modern look that makes going gray less noticeable.
This style requires frequent salon visits to keep the gradient looking even and natural. If you want your hair's color to last, you should also use a shampoo and conditioner designed to protect dyed hair.
Diane Keaton has often been seen with varying lengths of bangs that sweep to the side, adding to her unique style. Helen Mirren is also known for her elegant style; she has occasionally sported a sweeping fringe.
Layered Cuts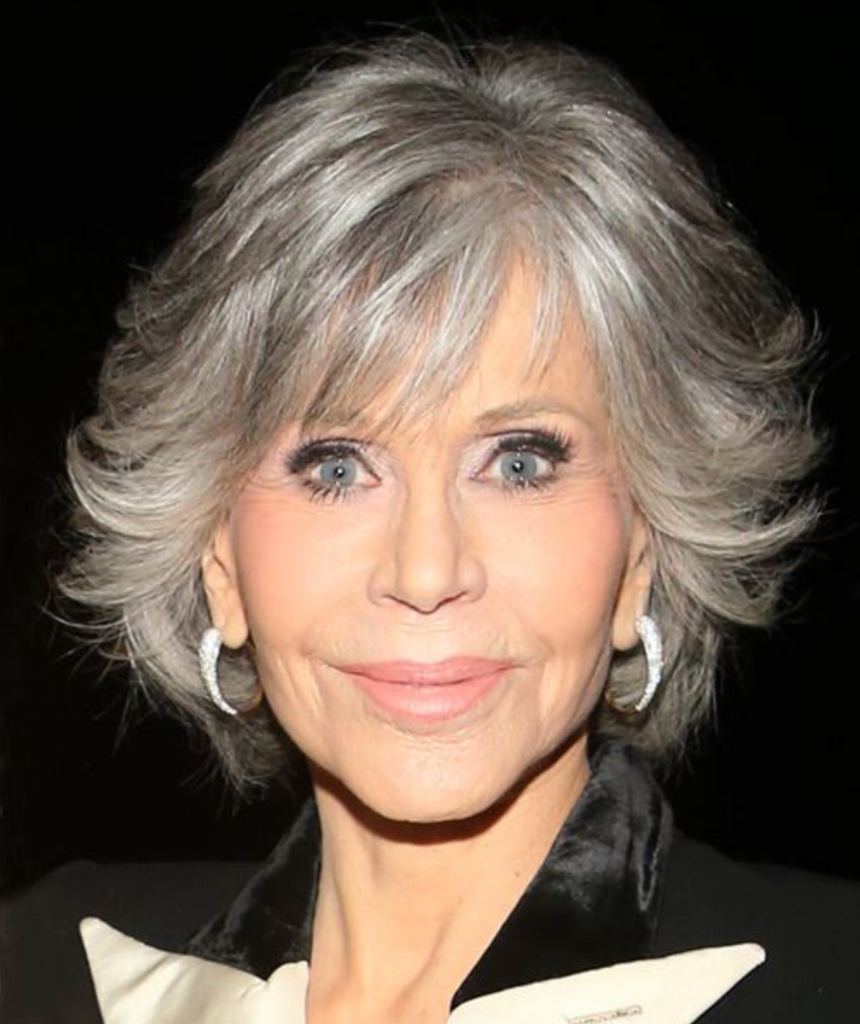 If you like your hair to be longer or if it is curly or wavy, a layered cut could be the perfect style for you as your hair turns gray. With the right layering, this style can give your hair volume and shape, making it look great around your face.
Layered haircuts are great for people with thick hair because the layers can help thin out the hair and make it easier to style. Layers can make people with thin hair look like they have more hair. Do not forget to ask your stylist to blend the gray with your natural color for a smooth transition.
Remember that it is important to take care of your layered cut. Your hair will stay healthy and shiny with regular trims and treatments that add moisture.
Several actresses have showcased layered cuts specifically on their gray or silver hair: The layer cuts have added volume, movement, and style to their gray hair.
As she has embraced more of her natural gray, Jane Fonda has also been seen with layered cuts, especially during her red carpet appearances.
The Broadway actress and singer, Christine Ebersole, has worn her silver hair in various lengths, but layered cuts are among her go-to styles.
The actress, Tovah Feldshuh, has sported her gray hair in beautiful layered styles, adding volume and depth to her look.
Curls and Waves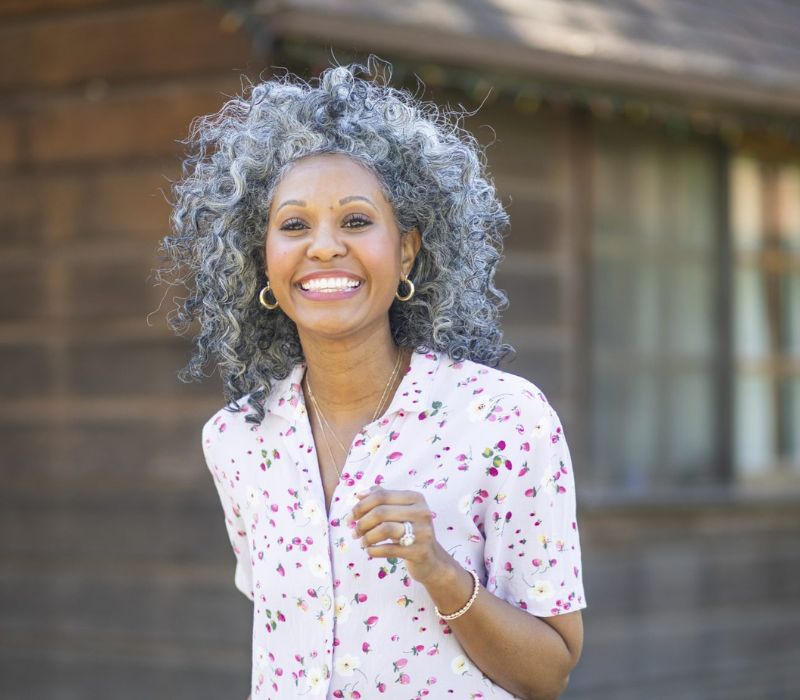 If your hair is naturally curly or wavy, do not be shy about showing them off with your gray hair! They give your hair texture and volume, which makes the change to gray hair stand out even more.
If you have gray hair, curls and waves can look great with it and give you a unique, colorful look. They can give your look a fun, youthful vibe, no matter what kind of waves or curls you have.
For this transition, it is important to keep your gray curls and waves. Getting deep conditioning treatments often and using products that are good for curls will help keep them healthy and full.
Throughout her career, Jane Fonda has rocked various hairstyles, including those with waves and curls. Her iconic shaggy hairstyle with waves has been especially notable.
Jessica Lange has often been seen with waves and curls that add a romantic touch to her appearance.
RED ALSO: Why Long Hair Is the New Norm for Women Over 50
Slicked Back Style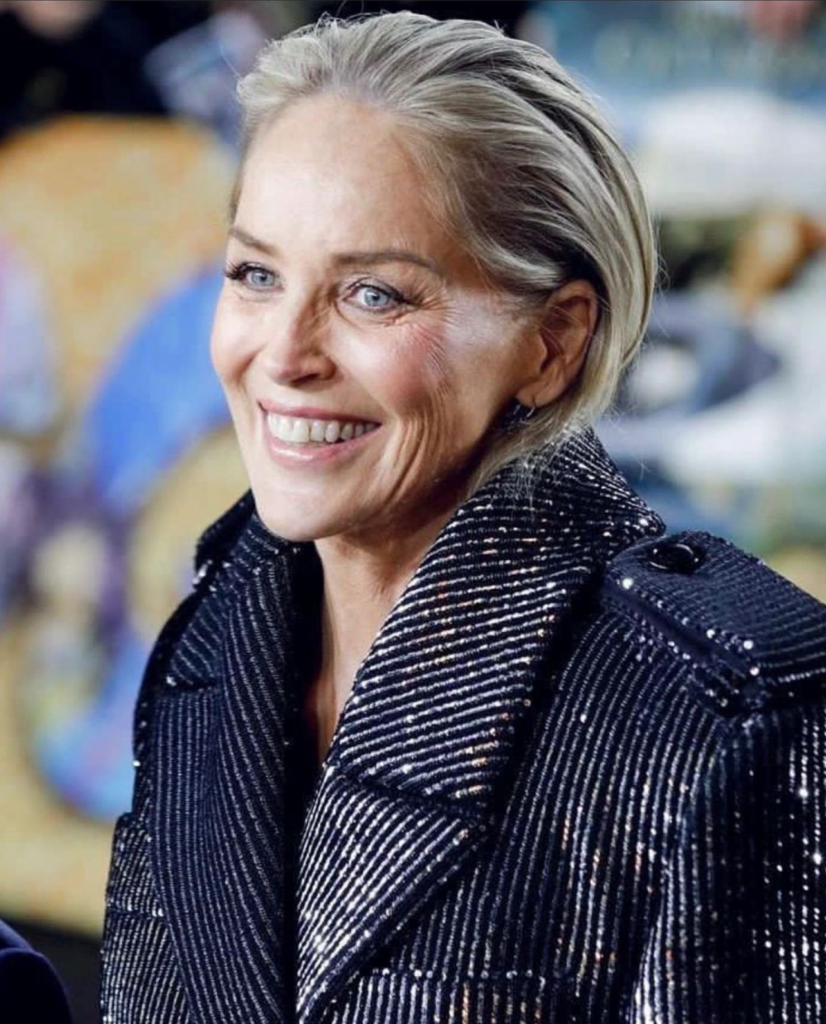 The slicked-back style is great for a sleek, classy look. This style is classic and stylish, and it looks great on gray hair. The hair is combed or brushed back away from the face and often held in place with hair products like gel, wax, or pomade, giving it a polished and sleek appearance.
The slicked-back style is flexible because it can be dressed up or down, depending on the event. It's also a great way to show off your gray hair in all its glory.
Keeping this style up will require some styling products to keep your hair in place. Furthermore, using a product that makes your hair shine can make your gray hair stand out even more.
Sharon Stone has been seen on the red carpet with her hair slicked back, adding a touch of modern elegance to her look. On various occasions, Meryl Streep has also chosen a slicked-back hairstyle, especially for award ceremonies.
Hair Accessories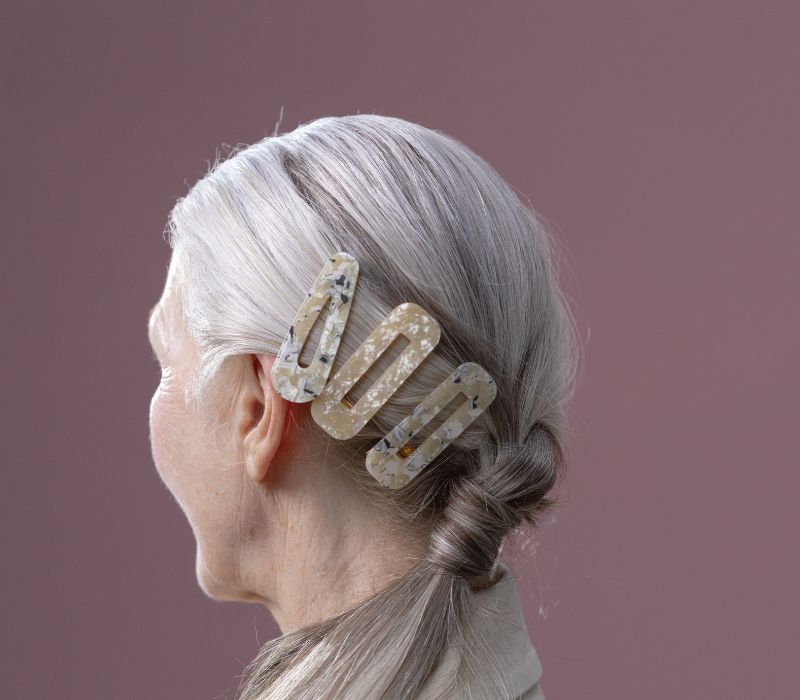 Remember your hair accessories! They can make your hairstyles more fun and unique and make the transition to gray hair even more enjoyable.
Adding hair clips or headbands can give your outfit a pop of color and style. They are also a great way to get through any awkward times as you go gray.
Remember that having fun with your hair accessories is the most important thing. Try on different colors and styles until you find the one that looks best on you.
Go Bold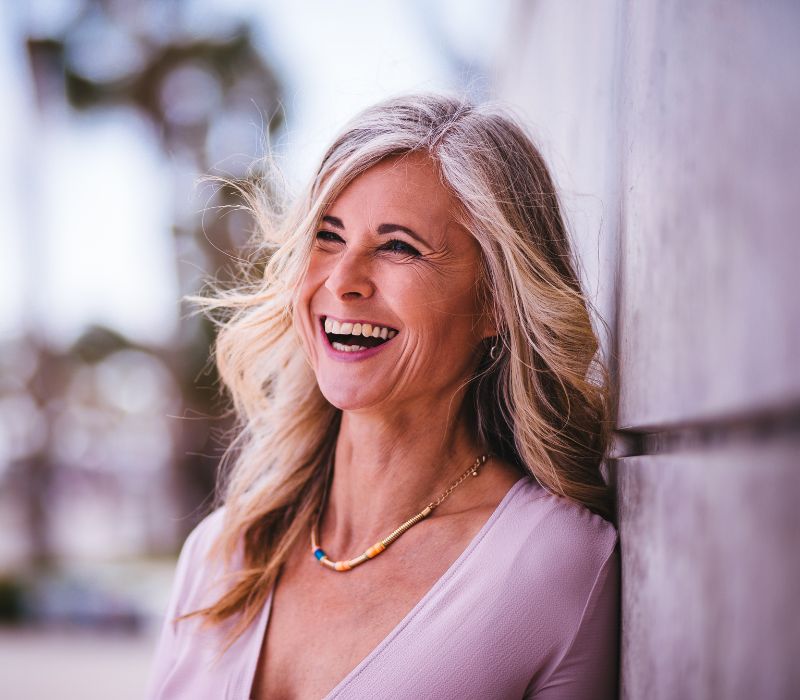 When it comes to your hair, do not be afraid to try something new. Getting gray hair is a journey of getting to know yourself and expressing yourself. It is a chance to try out new looks and change the way you look.
Going bold with your hairstyles, like a big haircut or a big bun, can make the change to gray hair even more exciting. It is about being open to new experiences and confident in your own skin.
Remember that the most important thing is that you like your hairstyles and feel good about them. It's your hair and your journey, so make it a reflection of you.
READ ALSO: Long Hair vs. Short Hair: Which is More Flattering for Women Over 50?
Hair Care Tips for Gray Hair
Once you have decided to transition to gray hair, you will need to change how you care for your hair. Gray hair is often more coarse and dry than your natural hair, so it needs a little extra care.
Use only hydrating hair products. Look for shampoos and conditioners that are made for dry and damaged hair. These products will help keep your hair healthy and shiny by hydrating and nourishing it.
Keep your hair from getting too much sun. The sun's rays can hurt your hair just like they can hurt your skin. When you are out in the sun, use products that protect against UV rays or wear a hat.
Lastly, accept your hair texture. Gray hair can feel different than the hair you were born with. Instead of fighting it, embrace it. Use products that bring out the natural texture of your hair and give it more volume.
Best Products for Gray Hair Care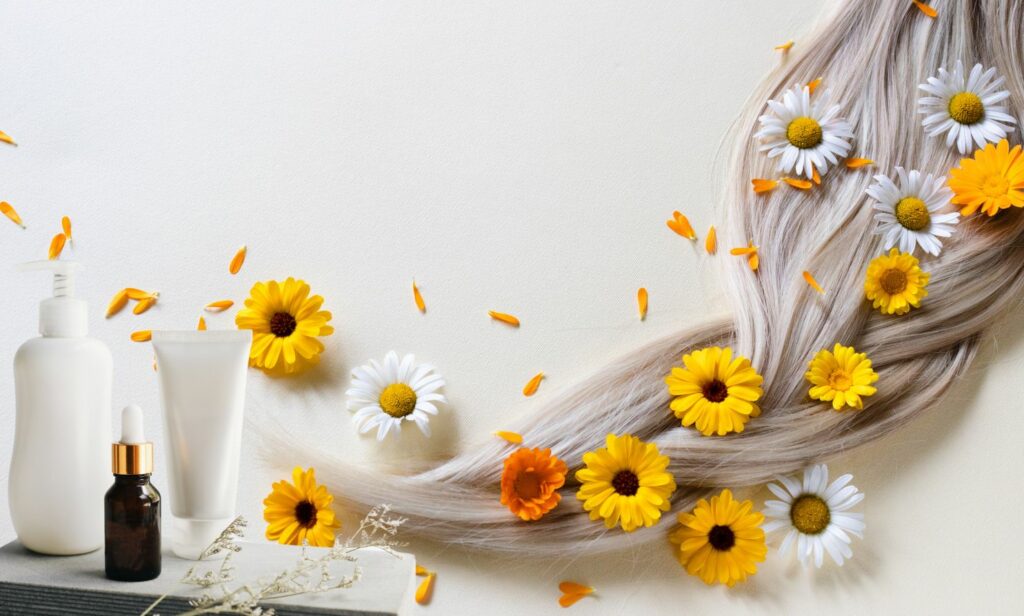 There are many products on the market that are made specifically for your transition to gray hair. These products can help nourish and protect your gray hair, keeping it healthy and shiny.
Look for products that do not have sulfates and have ingredients that will keep your hair moist. Also, once a week, you could use purple shampoo. Purple shampoo can neutralize any yellow tones in your hair, keeping your gray hair bright and shiny.
If you are not sure how to deal with gray hair on your own, you might want to talk to a professional. Many salons have services that help people with gray hair.
One of these services is a gray-blending treatment, which can help your natural gray hair blend in with your colored hair, making the change less noticeable and smoother. A professional stylist can also give you advice and tips on how to care for and style your gray hair.
Recommended Products
---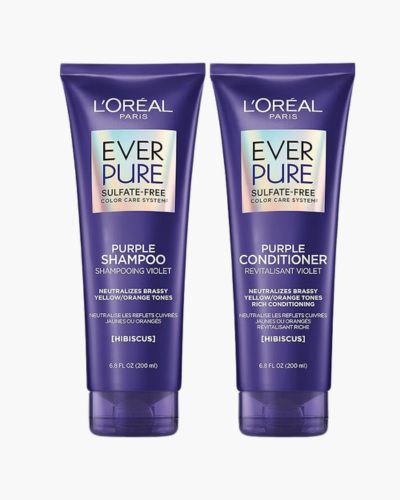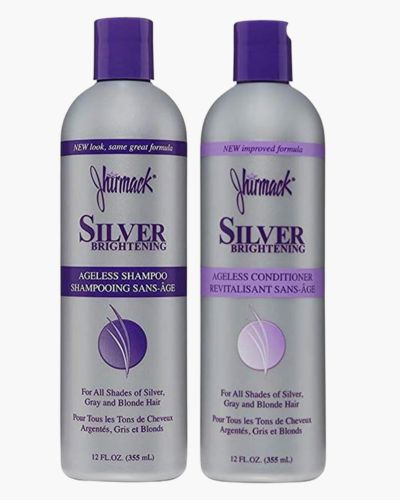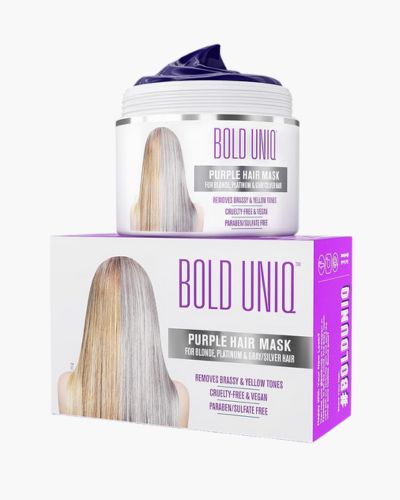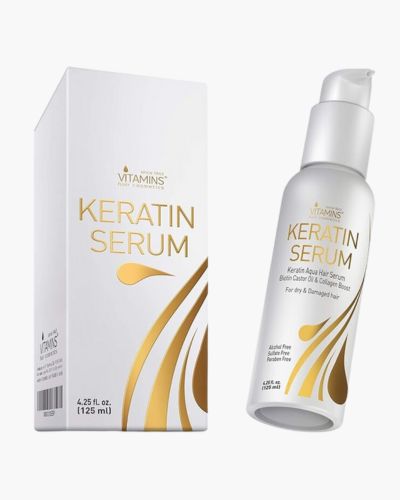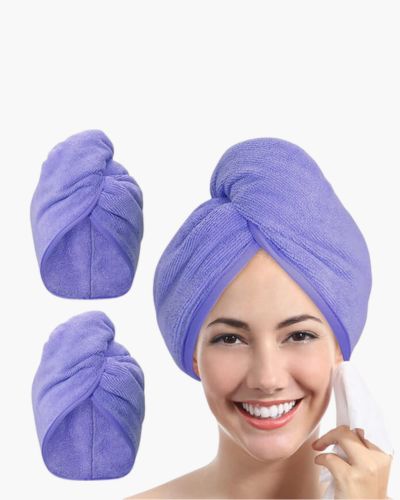 ---
READ ALSO: The Best Summer Haircare Products For Women Over 50
Closing Thoughts
Getting gray hair is a journey of self-discovery and coming to terms with yourself. The transition to gray hair is about loving your natural beauty and not caring about what other people think is beautiful.
Remember, transitioning to your natural hair color takes time. With careful planning, you can more easily let go of your routine hair appointments.
Be patient, treat yourself with kindness, and most of all, have fun. Embrace the gray, embrace the change, and embrace yourself.
You are on your way to getting good at the art of gray.