The quest for the perfect dewy foundation is never-ending. But it's especially tough when you're looking for a dewy finish that doesn't make your skin look oily. There are so many options on the market these days, and each one seems to promise a different result.
To help you out, I've gathered the best foundations for women over 50 with a dewy finish. These products are specifically designed to give your skin a healthy, youthful glow. 
Learn what to look for and how to tell if a particular foundation will work well with your skin type. Watch this!
Top 6 Best Dewy Foundations
All the foundations I tested are listed below and were rated based on my findings, taking into consideration my particular skin type…
YSL Touche Eclat Foundation Dewy and Luminous Finish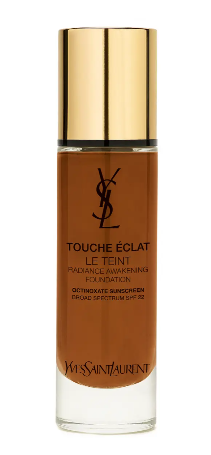 Perfect luminious finish that gets better as the day goes on

Doesn't gather in fine lines

Perfect medium coverage still allows your skin to show through and look natural

Gives your skin a 3D effect with light reflecting particles

Very moisturising on dry skin

A small amount goes a long way and the product is very buildable.
Ellis Faas Beauty Veil Foundation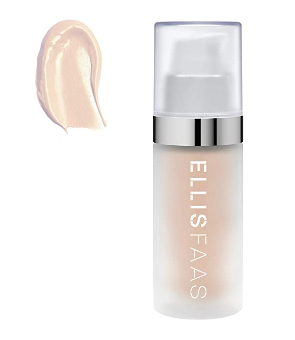 Perfect satin/dewy finish that gives a soft focus, opposed to luminious dewy finish
Doesn't gather in fine lines. Lasts all day
True medium coverage that is buildable. Covers uneven skintone easily
Very moisturising on dry skin
A small amount goes a long way and product is very buildable
Infused with moisturising skincare ingredients. perfect for mature skin
My rating: 10/10
Stila Aqua Glow Serum Foundation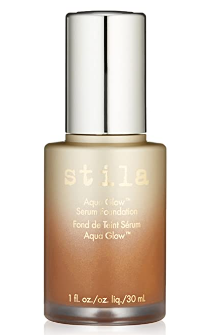 Natural dewy and luminous finish with a light to medium coverage.
Very hydrating. Perfect for dry mature skin. Long wearing.
My rating: 9/10
Elizabeth Arden Prevage Anti Aging Foundation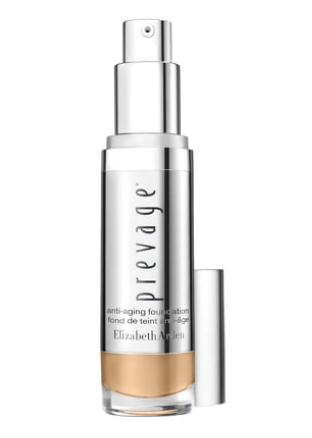 Light to medium satin dewy finish.
Very lightweight and natural cover.
Perfect for dry mature skin
SPF 30
My rating: 8/10
L'oreal Infallible Glow Foundation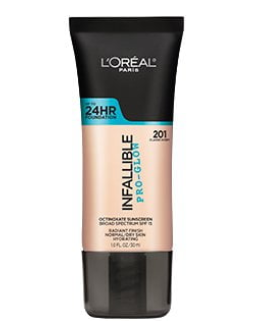 Infallible Glow Foundation
Medium luminous finish and build able.
This wore very well on dry mature skin…
Very good value for money
SPF 15
My rating: 8/10
Estee Lauder Water Fresh Makeup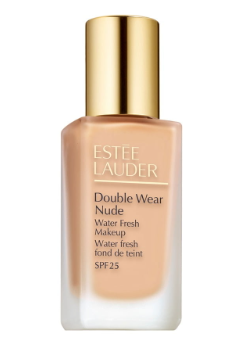 Satin dewy finish and buildable… a little drying on my skin but lasted all day.
Not as dewy as the others tested.
SPF 30
My rating: 7/10
If you're over 50 and looking for a foundation that will make you look dewy, not dry, I hope this blog post helps! I have tested dozens of foundations to find the best ones for women over 50, and I think I've found them.
Try out any of the great dewy foundations listed above, and let me know what you think!
If you find fabulous50s content useful and would like to support my work, you could always BuyMeATea  🫖 (completely optional, only if you want to!). Your support will help me create more quality videos and content created just for you… Fabulous women over 50! With love and appreciation, thank you. 🙏🏻😘
****************
Disclaimer: 
This content is not sponsored and all opinions are 100% my own. If I LOVE a product first, and there is an affiliate link available, I will use it. However, I will NOT look for a product that pays a commission first, and then do a review…EVER!
Some links are affiliate links. If you click a link and buy something, I may receive a small commission for the sale. It doesn't cost you anything extra and you are free to use the link or not. It's totally up to you. If you do use my links…Thank you so much xxx
****************