Hosting a festive holiday dinner can be a lot of work, but with proper planning and organization, it can be a fun and enjoyable experience for everyone.
"Christmas is the most wonderful time of the year", they say.
Well, for some people, it's the season of stress and frustration, especially for all of us who are hosting holiday dinners. We know how it goes: You're trying to make everything look perfect, but you run around like a chicken with your head cut off trying to prepare everything at once.
Then you try to get everyone seated at the table on time, but they're late because they're still putting on their coats or finishing up a text message. And then there's the whole family drama that comes out during dinner, and by dessert, you just want to throw yourself right into the fire pit.
But your story this year doesn't have to be like that!
With these tips for hosting a festive holiday dinner without stress, you can easily navigate every single step of your holiday meal.
Are you ready? So, let us dive in!
Get Organised
Unless you're a professional chef, hosting a dinner party is stressful. There's so much to do and so little time to do it, especially if you have a ton of other responsibilities in your life. The best thing to do is just get organised before the party starts.
You can start by setting up a checklist for everything you need to do beforehand. You'll want to make sure you have all the ingredients for each dish ready, as well as any supplies that might be needed for any decorations or entertainment (like candles and music).
Once you've got these things taken care of, ensure there's enough space in your house for people to move around easily—you'll want them to sit comfortably at their tables and mingle with others without being overcrowded by furniture or decorations.
READ ALSO: 25+ of Our Favourite Christmas Recipes You'll Love
Plan the budget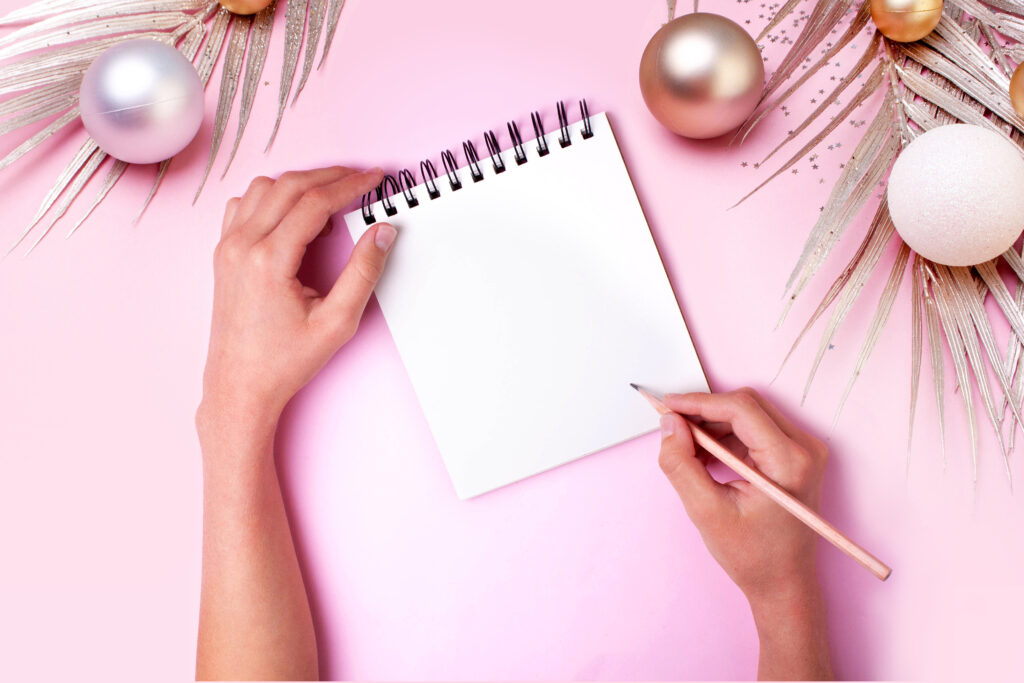 When it comes to hosting a festive holiday dinner, it's essential to plan your budget. You'll want to know what you can afford before buying ingredients and decorations.
Your budget should include the following:
The number of guests who will be attending the meal
The cost of ingredients for each course
The cost of decorations such as tablecloths, centrepieces, and candles.
Pick A Theme
When planning a party, it's easy to think that you need to make everything perfect. And while we agree that the details are essential, sometimes it's helpful to focus more on the general theme of your event.
This might seem silly, but it will help you make decisions about the rest of your event—and even help you decide what kind of food to serve. You can wear something traditional like 'holly and ivy' or keep things modern with 'winter white.'
It's also helpful because it gives guests an idea of what they should wear! If everyone dresses up in holiday-themed outfits, then maybe others will too.
No Fancy Meal
If you're hosting a holiday dinner, there's no need to go all out and make a fancy meal. You can save yourself the trouble, stress, and money by just making a few simple dishes that everyone will love—just like Mom used to make.
A good rule of thumb is to serve three different kinds of food: meat, vegetables and potatoes, and dessert. And if you don't have time or energy for baking? Just use store-bought pies! They're delicious, affordable, and take almost no effort on your part.
If you don't have much money to spend on ingredients, try cutting down on expensive meats like beef or pork by using alternatives like chicken or turkey. You can also make your own stock at home using bones from leftover poultry carcasses (or even ham bones) in place of store-bought stocks, which tend to be pricey but not very good quality anyway!
Finally—and this might seem obvious, but trust us when we say it isn't always easy—don't overdo it with alcohol! You don't want everyone getting drunk before dinner is even served!
READ ALSO: Best Christmas Gifts For Women Over 50s
Skip The Full Bar
If you're hosting a festive holiday dinner for the first time, there's a lot to keep in mind: the menu, the decorations, and, of course, the drinks. But if you're hosting an intimate gathering of family or friends, skip the entire bar.
Instead of providing all-you-can-drink options at every turn, provide a single beverage station and allow guests to serve themselves throughout the day.
It will not only save you money but also ensure that everyone gets what they want, when they want it.
Be Prepared For An Unexpected Guest
If you're hosting a festive holiday dinner, don't be surprised if the guest count grows. It's practically inevitable that someone will bring a friend or three, or maybe even their whole family!
If you're planning to host a big event and are concerned about the possibility of an unexpected guest, it's best to prepare for it.
You can keep your menu flexible by adding some last-minute additions or substitutions so that if someone drops by unexpectedly, you can still offer them something delicious to eat.
Invite Everyone And Arrange A Room
If you have a large group of people, you would like to invite them. It is best to invite everyone at once. It will help keep everyone on track with the event. You can also use this to get to know your friends better!
Whichever way you're hosting your festive holiday dinner, ensure you have enough space for everyone coming! Try using the dining room table or sitting at your kitchen counter and inviting everyone to join in.
If you're having trouble finding space in your home, try setting up some folding chairs so that everyone has somewhere comfortable to sit.
READ ALSO:
Make Your Table A Happy Place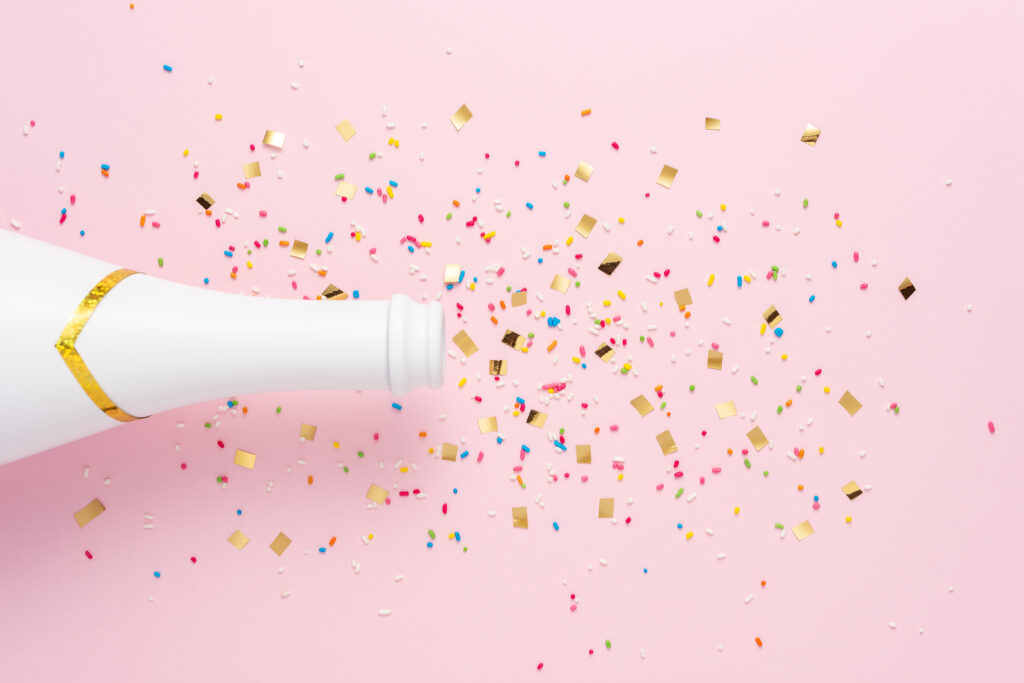 The holidays are all about making memories and enjoying the company of friends and family. So why not make your table a place of beauty and celebration?
When hosting a festive holiday dinner, you can take a few simple steps to ensure that your guests feel welcome and at home.
First, ensure your table is set with linens, fresh flowers (or other decorations), and candles. The Study suggested that flowers will help create a better emotional atmosphere among all your guests because they have mood-enhancing properties.
Next, consider placing dishes on top of placemats. Placemats will help keep the table clean if something spills or gets dropped on it, and they'll also give you a chance to play with colour combinations!
Finally, think about lighting. Candles are always nice, but sometimes they're inappropriate for certain situations (if children are present). In these cases, consider using string lights instead! These lights are easy to install and add a festive touch without being as overwhelming or expensive as real candles would be.
Be Generous About Gift Giving
It might not seem like it, but the best way to get into the holiday spirit is by being generous about gift-giving. Make sure everyone has something under their tree this year by making some extra effort for your party guests.
In fact, according to the studies, the joy of giving a gift lasts longer than the fleeting pleasure of accepting it.
If you're hosting a Christmas party and want everyone to feel special, consider making or buying gifts for all of your guests.
You could even make personalised gifts for each person that tie into their interests (like wine glasses with their name on them if they love wine). This will show them how much they mean to you!
We hope you've enjoyed this list of tips and tricks for hosting a festive holiday dinner without stress!
Whether it's your first time hosting or you're a seasoned pro at throwing down holiday dinners, we're sure you've learned something new in this post that will help make your next feast extra special.
I'm so excited to share the Fabulous50s 30-day Mindfulness Challenge!!
Over the next month, you will be engaging in one activity every day designed to bring you back to a state of positivity and mindfulness.
To begin our 30-day challenge, we're going to tap in to our subtle body so that we can be present in the now. This technique helps to take us away from the past and the wild, meandering thoughts that may distract us and into the present.
To sign up for the challenge now, click here!