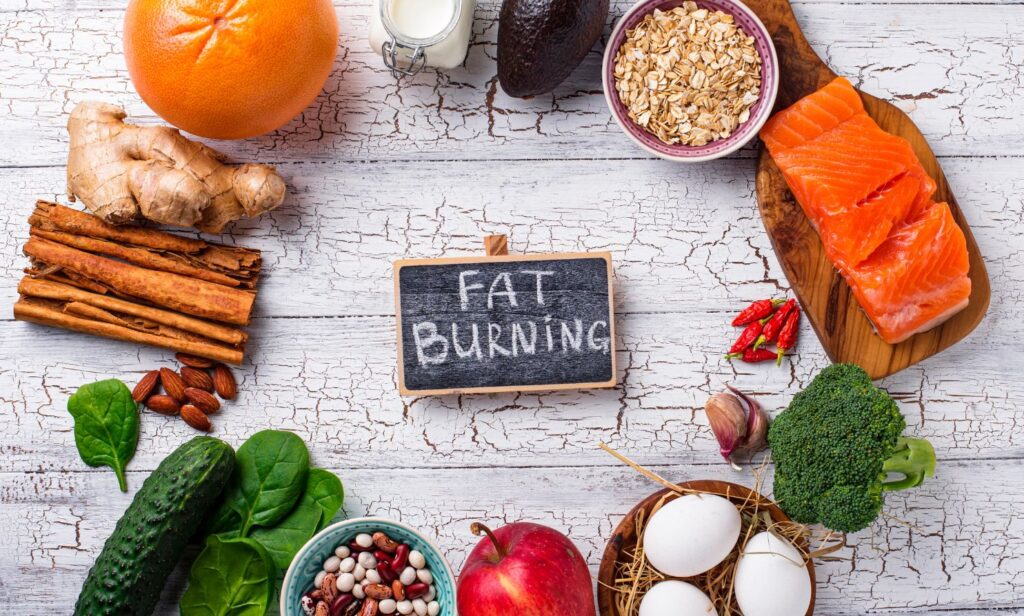 As we age, creating a balanced and healthy lifestyle becomes increasingly important. Reaching the age of 50 marks a significant milestone in our lives. It's a time when hormonal changes and a natural decrease in metabolism can lead to weight gain and various health concerns. However, with a balanced diet and regular exercise, you can defy age and enjoy a vibrant, energetic life.
Fat-burning foods are typically rich in fiber, protein, and healthy fats, which help to increase metabolism, reduce hunger pangs, and ultimately lead to fat loss. Thus, adding foods that burn fat to your diet can make a huge difference. These foods not only help maintain a healthy weight but also support overall wellness.
So, let's take a look at some fat-burning foods that will help you live a vibrant and healthy life.
Fat-Burning Foods to Keep You Healthy
Fat-burning foods are those that help your body burn calories more efficiently. They are often rich in nutrients, low in calories, and can boost your metabolism.
1. Avocado
Avocados are rich in heart-healthy monounsaturated fats. These healthy fats make our hearts feel good, like a warm hug. They lower our levels of bad cholesterol, which keeps our heart health strong.
They are also a nutritional powerhouse because they are high in fiber and important nutrients. The most amazing thing about avocados is that they can make you feel full for hours, which can help you control your weight.
A slower metabolism comes with getting older, so those extra pounds can sneak up on us. You can stay healthy and fit with avocados because they taste great and have a thick texture.
So, put avocados on your sandwiches, in salads, or just as a normal bread spread. Your heart and waistline will thank you.
2. Berries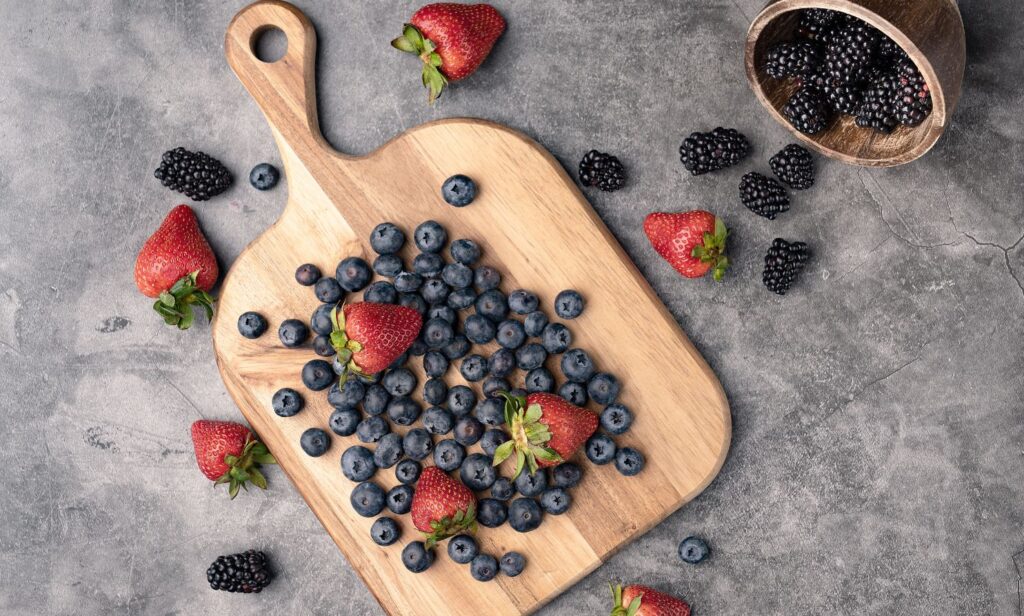 Whether it's the luscious blueberries, succulent strawberries, or tart raspberries, these gems are not just delightful to your taste buds; they're a treasure trove of antioxidants.
If you want to fight the signs of aging, antioxidants are your secret weapon. They fight oxidative stress and inflammation, which are two of the main reasons why our bodies get worn down over time.
The great thing is that berries are very low in calories. Even though these bright fruits are sweet, you will be better for your body if you watch how many calories you eat.
You can eat them as a snack, put them on yogurt, or even put them in your cereal in the morning. With every bite of berries, you are embracing magic that keeps you young and healthy.
READ ALSO: Eat These Foods To Lower Inflammation


3. Fatty Fish
You know, our bodies need more love as we get older. And that is exactly what fatty fish gives you. Fish like salmon, mackerel, and trout are full of omega-3 fatty acids and are like a natural medicine.
These healthy fats are like a warm hug for our brains; they help our brains work better and lower inflammation all over the body. In addition, these omega-3 wonders can give your metabolism a little boost, which will make it easier for you to control your weight.
That being said, let us eat seafood often and let it help our brains, hearts, and waistlines.
4. Leafy Green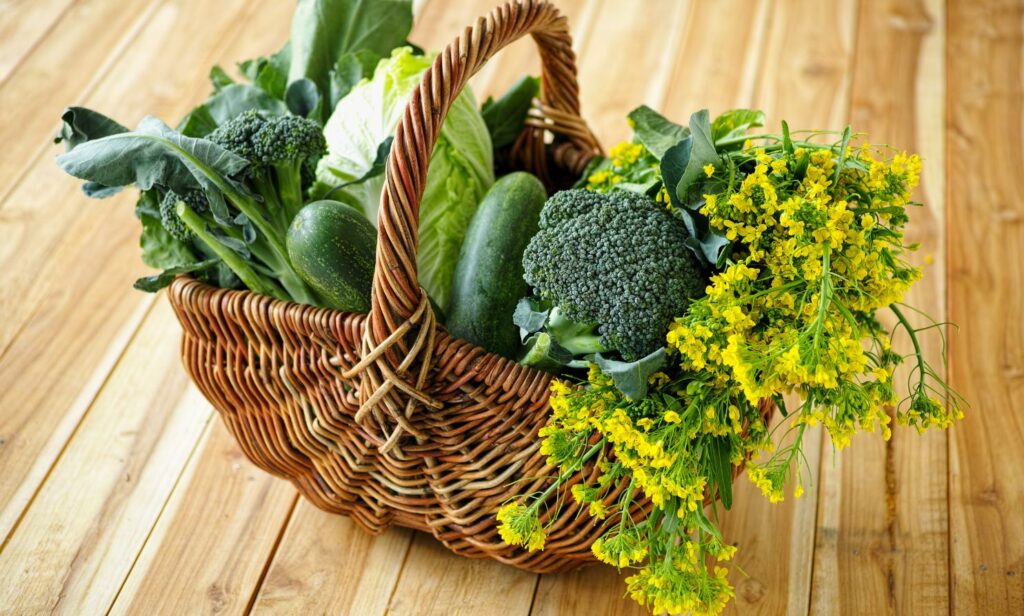 Let us talk about those bright green leafy foods, like Swiss chard, kale, and spinach. These greens are full of fiber, vitamins, and minerals, making them a goldmine for nutrition.
But why are they so important for women over 50? Well, these leafy greens help with digestion, keep bones healthy, and do not have many calories.
It gets harder to stay at a healthy weight as we age, but these greens make it easier than ever. They give you nutrients that keep your body healthy and make you feel full, so you are less likely to reach for unhealthy snacks.
Let us nourish our bodies with leafy greens and delicious salads.
READ ALSO: 15 High Carb Foods That Are Incredibly Amazing for Menopause
5. Nuts
Who does not like nuts? Almonds, walnuts, and pistachios are delicious and nutritious.
They keep you full between meals with healthy fats, protein, and fiber. That is not where the magic ends, though. In addition, nuts are a great way to keep heart disease at bay.
Plus, they are a quick and easy way to get the nutrients your body needs to stay healthy. Let us grab a handful of nuts as a treat, a snack, or a healthy addition to a salad.
6. Lean Proteins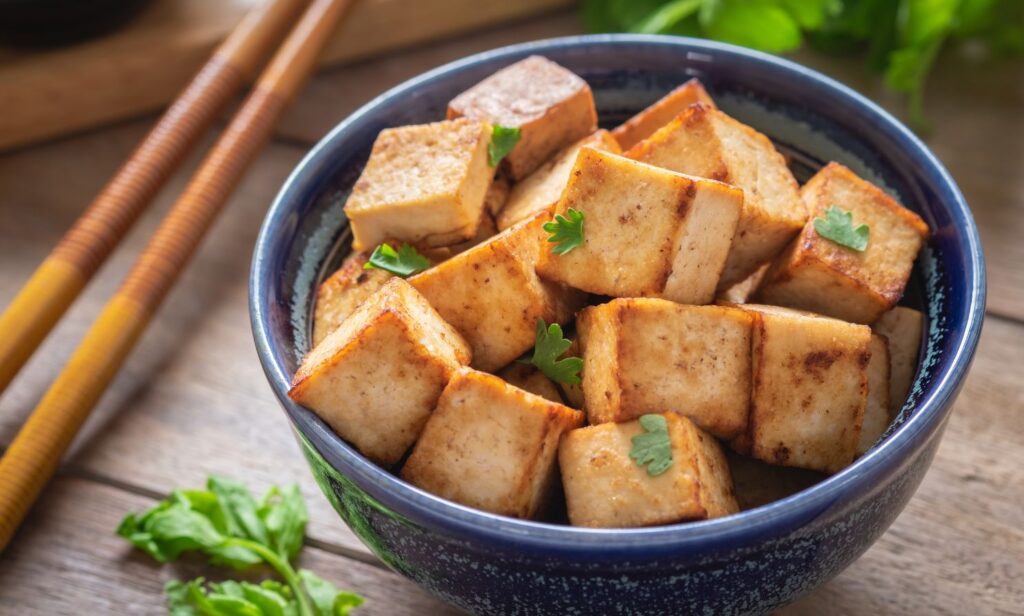 As we get older, especially after age 50, staying strong becomes more and more important. You can build and keep lean muscle mass with the help of lean proteins like chicken, turkey, and tofu.
In this way, muscles are like the furnace inside your body; they keep your metabolism strong. Adding lean proteins to your diet can help you get stronger and stay healthy.
So, enjoy a delicious piece of grilled chicken or a protein-rich vegetarian dish, and let your body thank you for its newfound strength.
READ ALSO: 10 Surprising Foods That Hinder Weight Loss After 50


7. Whole Grains
Granolas, brown rice, oats, and other whole grains are good for you. These complex carbohydrates are like your energy reserves, providing sustained vitality throughout the day.
You will also feel full and satisfied after eating them because they are high in fiber. Keeping your weight at a healthy level is important for many of us, and whole grains can help you do that.
When you eat these complex carbs, you give your body a source of long-lasting energy and keep yourself from giving in to those unhealthy snacks.
8. Green Tea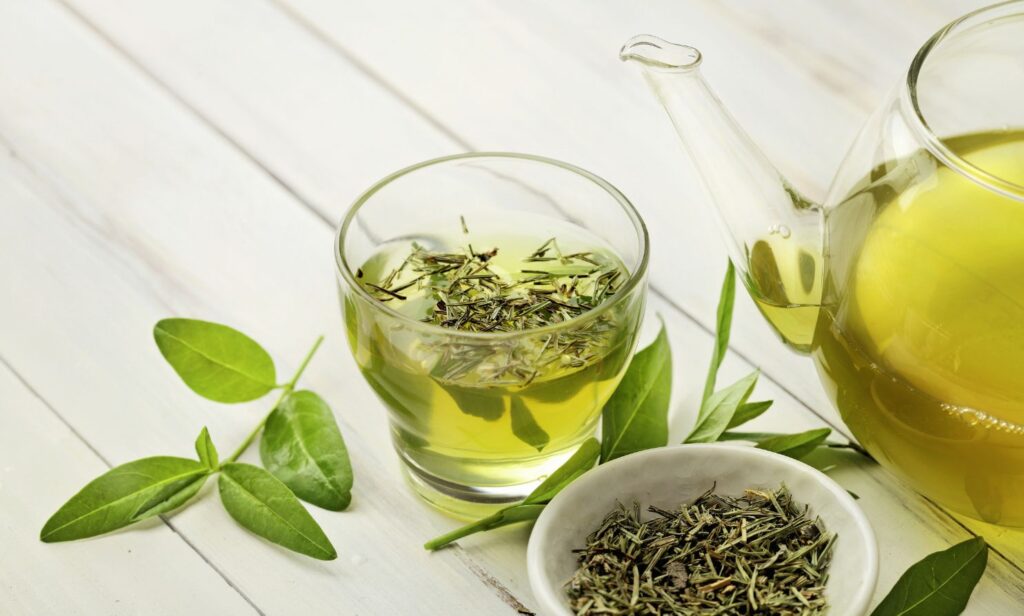 Green tea is great for weight loss. It is full of catechins, which are antioxidants that help get your metabolism going.
What does this mean for you? Well, it means you can better control your weight and take care of your health in general.
You can also enjoy this soothing and tasty drink at any time of the day. Here's to a healthier and more energetic you!
9. Greek Yogurt
This tasty treat is a great way to get probiotics, which are good bacteria that help keep your gut healthy.
A balanced gut is your ticket to better digestion and weight control. It also enhances your overall well-being.
So, make Greek yogurt a part of your daily routine, whether it's a bowl of yogurt with berries or a creamy smoothie.
10. Spices and Herbs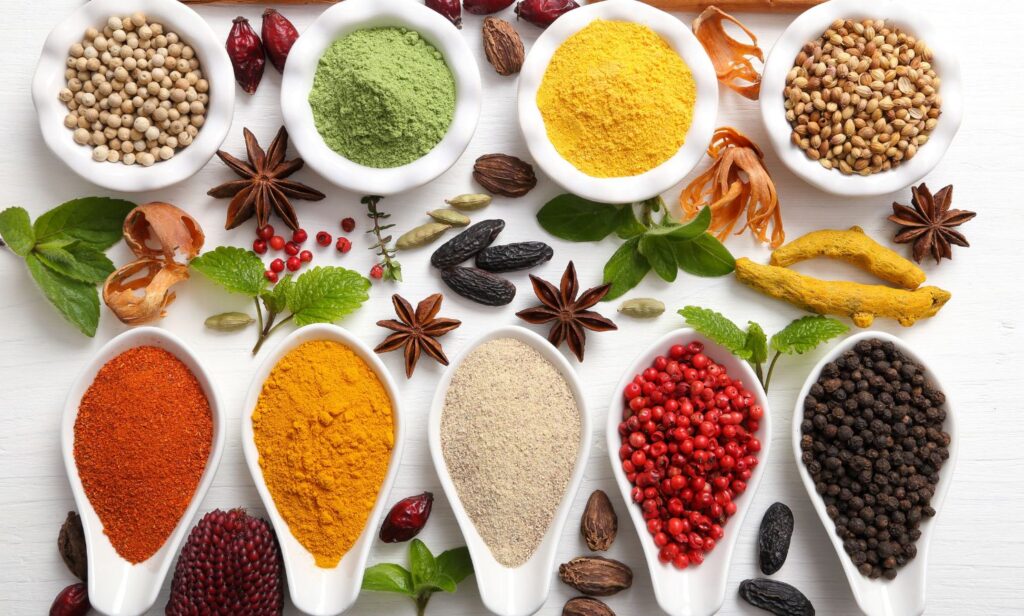 Herbs and spices like ginger, cayenne pepper, and cinnamon are also fat burning foods you can add to your diet.
These flavorful additions are like your culinary allies for burning fat. They have thermogenic properties, which means they can temporarily boost your metabolism.
Plus, they add that delightful touch to your dishes, making healthy eating an absolute joy. Ladies, each of these foods is a gift that keeps on giving.
Thus, when you eat them daily, you can easily manage your weight and live a healthy life.
So, let's celebrate these delicious, fat-burning foods as we navigate our 50s and beyond with grace and vitality!
READ ALSO: 20 Foods to Eat (or Avoid) During Menopause
Closing Thoughts
As a woman over 50, you have the power to take control of your health and live a vibrant, fulfilling life.
Staying active, eating these ten fat-burning foods, and prioritizing hydration and sleep can help you live well into your golden years.
Do not forget that regular exercise should go along with a healthy diet. Do exercises you enjoy; you can try the easy and short workout routines on my Youtube channel.
Keep in mind that the power to age gracefully and healthily is in your hands, so embrace it and live your best life.
♡ Love ♡,
Schellea