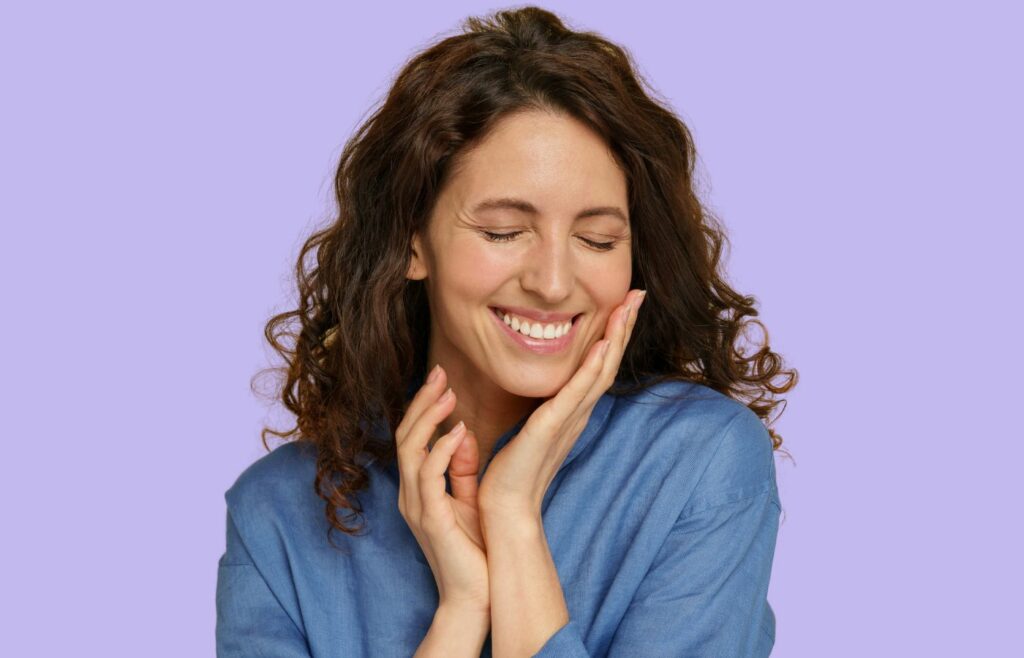 As women over 50, we are living in a time of change. That means that most of us are experiencing new skin conditions and issues with our looks for the first time in decades.
During menopause and as we age, our skin loses its elasticity and moisture, making it more challenging to maintain a youthful and radiant complexion.
But it's not all doom and gloom—there are many makeup tips for menopausal skin changes that can help us look younger and more vibrant than ever before! My goal is to help you embrace and enhance your natural beauty, so you can feel confident and ageless.
Navigating the world of makeup can be overwhelming, especially when faced with the ever-changing landscape of menopausal skin. That's why I've created a guide to makeup tips for menopausal skin changes that will help you glow even in your 50s.
From concealer tricks to eye makeup and lip color techniques, I'll cover it all so you can put your best face forward.
Let's dive in!
Top 10 Makeup Tips For Women in Menopause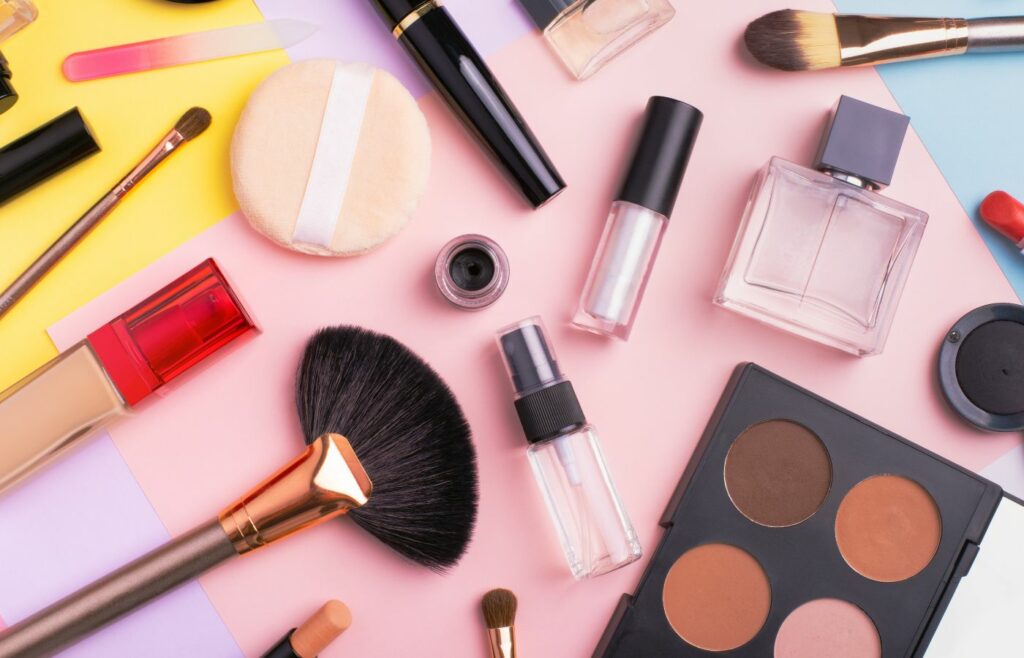 Start With A Moisturizer
The key to keeping your skin healthy and youthful is to start with a moisturizer. This is especially true if you're going through menopause, when your skin will be experiencing some profound changes.
If you're unfamiliar with the term "moisturizer," it's exactly what it sounds like: a product that moisturizes your skin. The best way to think about it is as a barrier between your skin and the air, which can dry out the skin.
The best moisturizers for menopausal skin changes are those that contain hyaluronic acid because your skin has 50% of the body's total amount of hyaluronic acid, which keeps it hydrated.
Hyaluronic acid in your moisturizer attracts water and holds onto it, which helps your skin retain moisture better than ever before. It also makes your skin look plump and smooth, so even if there are other signs of aging on your face (like wrinkles), hyaluronic acid can help keep them at bay!
The best way to use a moisturizer with hyaluronic acid is by applying it after cleansing your face and patting it dry with a towel before applying any other products like makeup or sunscreen (if you're going outside).
If possible, try not to use too much product at once because doing so may irritate and clog pores on your face – especially if you have oily acne-prone skin types.
READ ALSO: Makeup For Menopausal Skin
Apply Primer
As you get older, you may notice that your makeup doesn't sit quite right anymore. It's not unusual for women to reapply their makeup during the day. This is because your skin is changing and moving, so it's essential to use a primer to hold your makeup in place for longer.
A primer should contain ingredients that can help to counteract these changes. For example, a silicone-based primer will help keep your foundation from slipping and sliding around your face as the day goes on. A primer also helps to smooth out fine lines and wrinkles, so they don't show up as much under your foundation or powder.
If you are experiencing dry skin or uneven texture, a hydrating primer might be more suitable for you.
According to the American Academy Of Dermatology Association, hydrating primers contain ingredients like hyaluronic acid or glycerin, which help hydrate the skin and improve its texture. This results in making it softer and smoother, so it's easier for makeup products to glide across it without pulling or tugging at the delicate tissue layers underneath.
Use CC Creams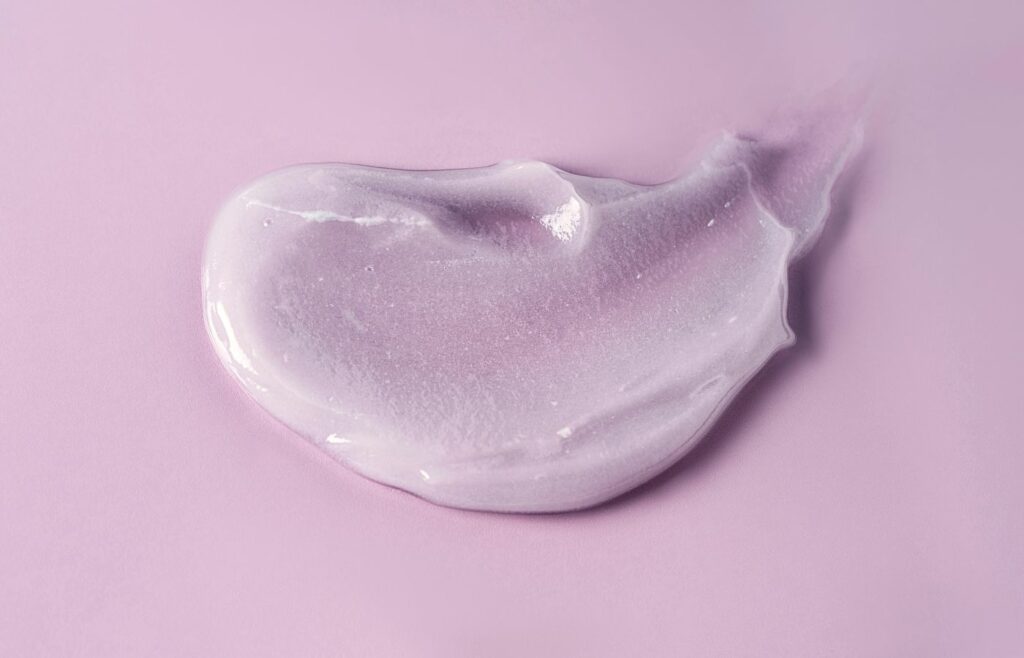 CC creams, which stand for color-correcting creams, are a great way to get coverage without using heavy foundation or concealer.
"Rosacea is often aggravated at menopause and sometimes during mid-cycle," said Dr. Wilma Bergfield, head of the clinical research department at Cleveland Clinic.
The light-reflecting ingredients in CC cream help to even out skin tone and lessen acne or rosacea-related redness.
Most CC creams also contain antioxidants that protect against free radicals and other environmental aggressors that cause premature aging. You can wear them alone or under other makeup products like eye shadow or blush.
Use Natural Makeup Products
Natural makeup products are made with ingredients that are healthier for your body than artificial ones. They also tend to be more affordable than their synthetic counterparts while still producing beautiful results!
One way to find out if a product is natural is by looking at the ingredient list on the back of the package; if it contains ingredients you can't pronounce or recognize, then it's probably not safe for you!
Go light with Your Makeup Routine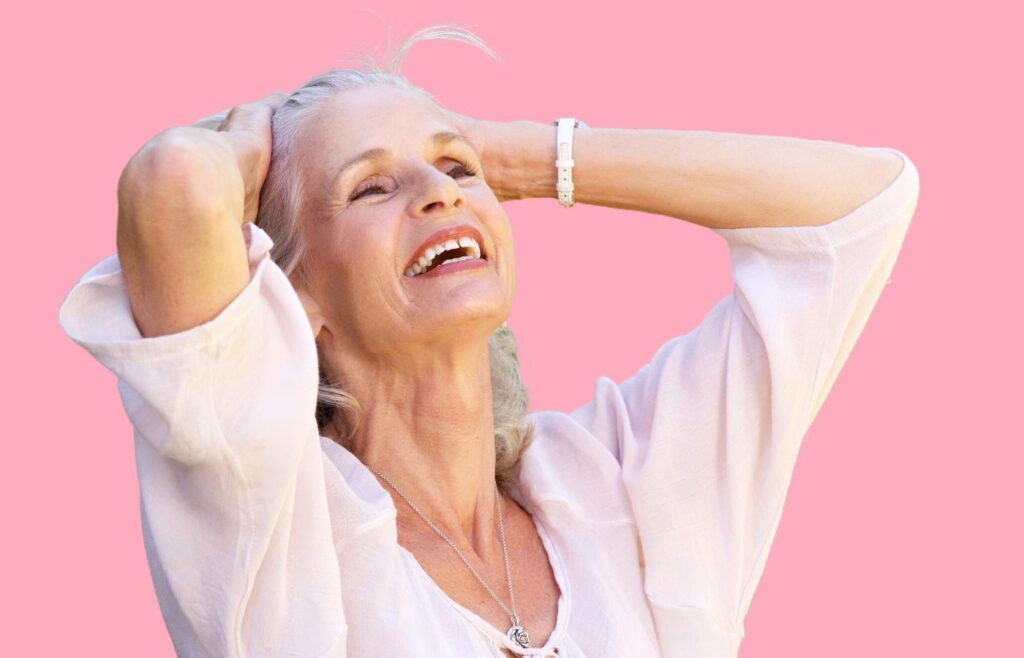 If you're going through menopause, your skin will likely undergo some changes too. As your hormone levels change, your skin becomes more sensitive and less elastic — meaning it can't bounce back as easily when you apply pressure or move around.
In fact, 1.13% of skin thickness reduces in estrogen-deficient women. This means that even light makeup can be too heavy for your skin.
So what should you do? Choose a foundation with a lighter coverage and, if necessary, a lighter coverage concealer (if you need it). Keep your lips and cheeks bare, but add a dash of color to your lids to brighten your eyes.
READ ALSO: Top 5 Menopause Skin Changes + How To Reverse Them
Apply a Thin Layer Of Everything
A thin layer of makeup is the key to keeping your skin looking fresh and hydrated. Makeup can be heavy, especially when it comes to foundation.
Many women over 50 find that a thin layer of makeup makes their skin look better than a thick layer. A thin layer is also more forgiving if you have dry patches or wrinkles.
Opt For Concealer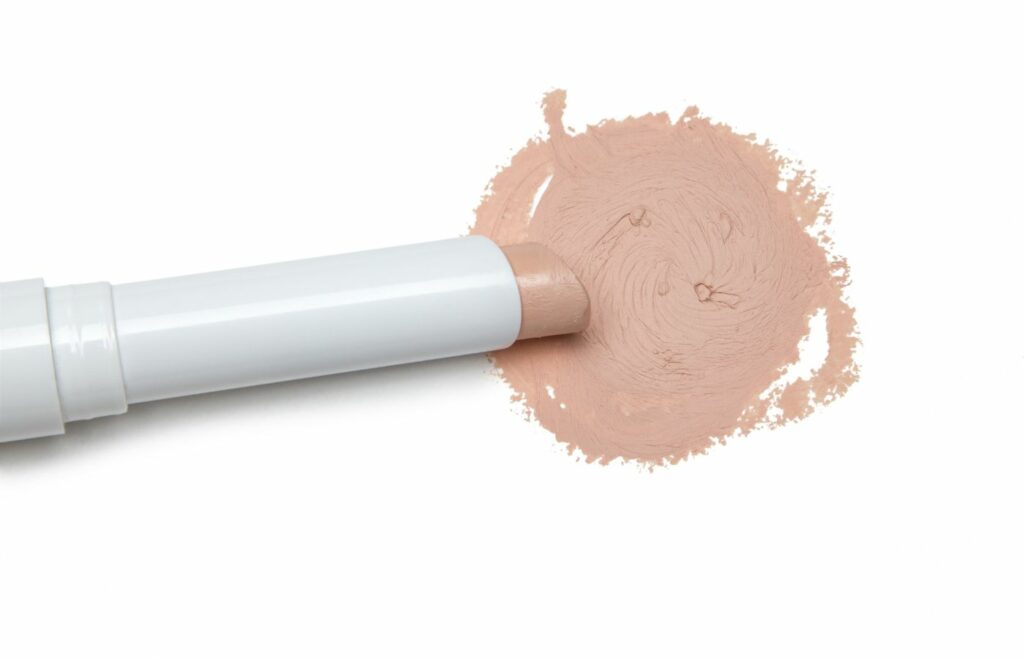 A concealer is your best friend if you're experiencing dark circles or puffiness. You can also use it to cover up any blemishes and spots. Use a light shade of concealer on the inner corners of the eyes, then blend it with your fingers. Finally, dust some loose powder over the area to set it in place.
Try Liquid Foundation
Liquid foundations are an excellent choice for women in their 50s, 60s, and beyond. They offer superior coverage, so if you want to hide those pesky lines or dark spots, this is the best way to do it!
This type of foundation also gives you the freedom to choose from a wide variety of colors, which allows you to find the perfect match for your skin tone.
Liquid foundations come in tons of different shades, so no matter how light or dark your complexion is, there's bound to be one that matches your needs perfectly. Plus, they're super easy to use—dot some on each cheekbone, then smooth it out with your fingers until it looks even across both sides of your face.
READ ALSO: The 5 Biggest Makeup Mistakes on Mature Skin
Set With a Fine Powder
The skin on your face is going to change as you age, and one of the most noticeable changes is that it's going to get drier. If you want your makeup to look its best, set it with a fine powder. This will help keep your makeup in place longer and prevent it from creasing or looking cakey.
Pay Attention to Your Lips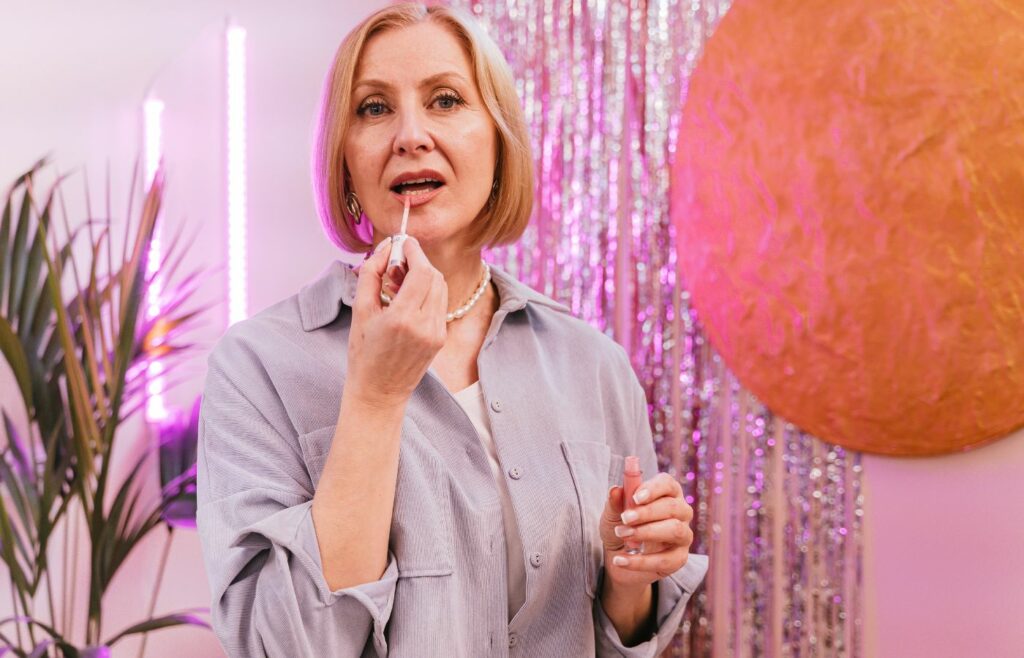 While it's true that your lips are a delicate area of the face, they can be prone to dryness and sensitivity during menopause. In fact, many women find that their lips become more sensitive as they age—and this can lead to a range of problems, from chapped or cracked lips to bleeding when applying lipstick or lip balm.
You should be extra careful when applying makeup to your lips to avoid this problem. If you prefer the look of lip gloss over lipstick, apply an additional layer of lip balm before applying lipstick.
Try applying a little primer before putting on your favorite lipstick shade for an extra moisture boost and staying power!
Closing Thoughts
As we age, our skin goes through changes. But with these makeup tips for menopausal skin, you can still look and feel your best!"
If you want to wear make-up during menopause, it will help if you learn more about the skin changes that happen and how to adapt. Fortunately, there are plenty of good makeup tips for menopausal skin out there, like those we have outlined above.
Once you know what to expect and how to deal with your changing skin, you can enjoy wearing make-up again—without worrying about it causing skin irritation.
♡ Love ♡,
Schellea
---