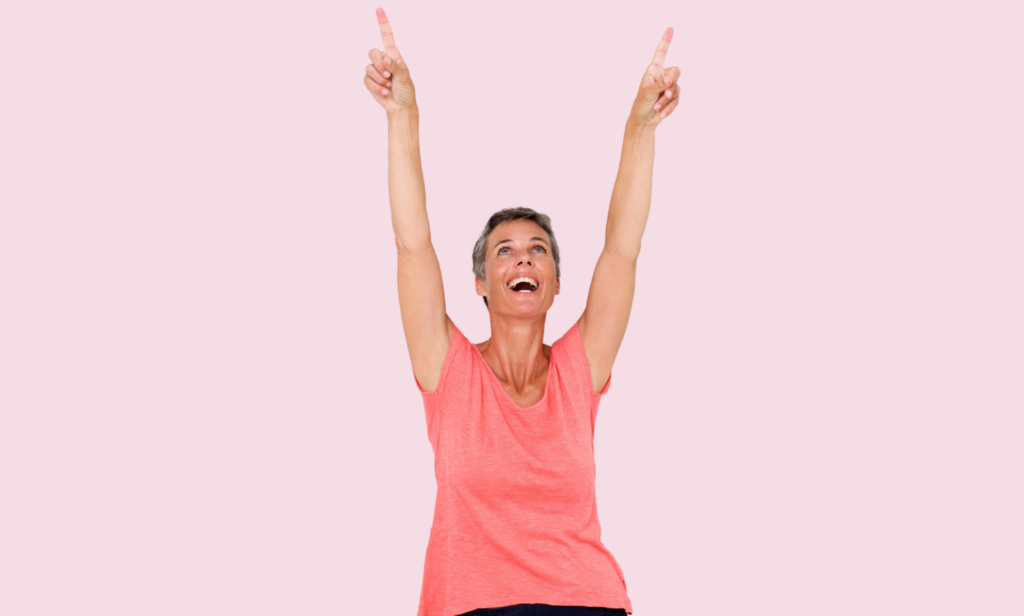 Turning 50 doesn't mean slowing down; it's about finding what really makes you feel good.
When you're stepping into the fabulous 5-0 and thinking about shedding some pounds, don't stress about big diets, quick fixes, or extreme workouts.
Dropping some pounds might feel like climbing a mountain, but sometimes it's the small steps that lead us to the top.
It's those little things, like drinking an extra glass of water or walking just a bit longer, that really make the difference.
Trust me, it's the small, everyday changes that stick and help you stay in shape.
I have a few easy lifestyle changes you can weave into your daily routine. No magic pills, just real, healthy habits. With these small lifestyle changes, you can improve your overall health and lose weight faster. 
These Small Lifestyle Changes Can Help You Lose Weight Faster
Small Lifestyle Changes To Help You Lose Weight
1. Start with a Smiling Morning Walk
You don't need to run a marathon. How about a simple morning walk? Feel the sun on your face, hear the birds chirping, and wake up naturally. Even 20–30 minutes a day can boost metabolism and mood.
Walking is a low-impact workout anyone can do. Starting the day with a walk burns calories, improves cardiovascular health, and boosts mood.
Morning walks also set the tone for your day. So put on your walking shoes, step out into the fresh air, and let the magic of a smiling morning walk work its wonders.
Smiling morning walks also help you connect with nature. Breathe in the fresh air and enjoy the scenery as you walk through the park or along a scenic trail. This connection with nature reduces stress and anxiety, which can cause emotional eating. Morning walks can help you lose weight by reducing stress.
So why not give it a try? Tomorrow, set your alarm earlier and take a happy morning walk. It will help you lose weight and improve your health. Keep in mind that small lifestyle changes can help you lose weight.
2. Play with Your Food Colors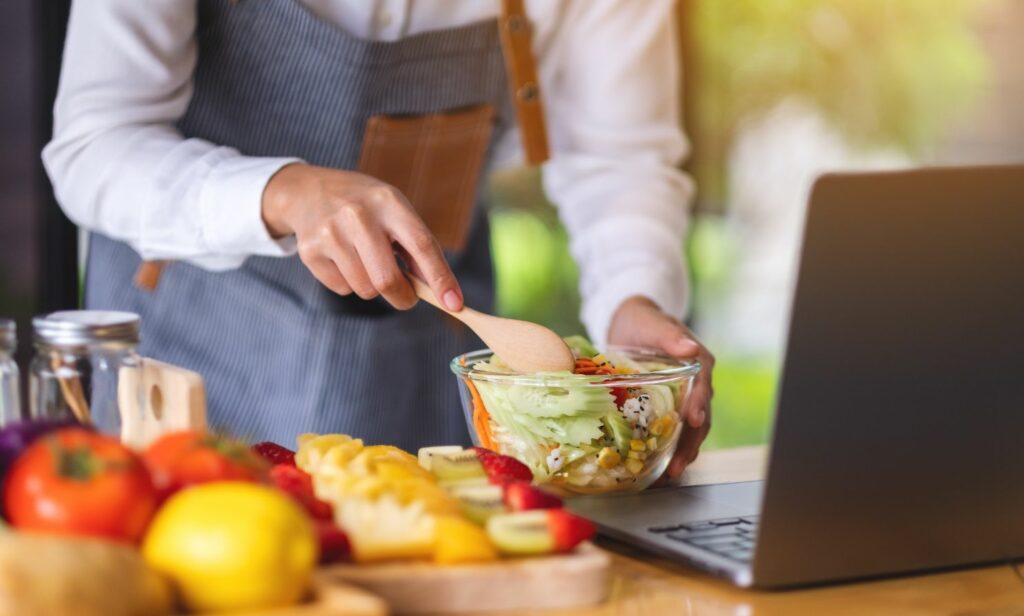 When losing weight, many people only count calories or restrict food groups. But there is another way that is often overlooked: play with the colors of your food.
Adding color to your plate can not only make your meals more appealing to look at, but it can also help you lose weight. You can get a variety of nutrients and satisfy your taste buds by eating a variety of colorful fruits and vegetables.
Playing with food colors encourages a balanced diet, which aids weight loss. You naturally get more vitamins, minerals, and antioxidants by eating a variety of colorful fruits and vegetables. These nutrients are crucial for metabolism and well-being.
Colorful foods are low in calories and high in fiber, so they can keep you full and prevent overeating. This also makes losing weight feel less like a chore and more like a fun and exciting adventure.
Try different colors on your plate today, and your waistline will thank you for it!
3. Sip on Green Tea
Consider switching to green tea instead of coffee or tea. It's like a gentle hug in a mug. Green tea is known for its health benefits, including weight loss. This soothing drink can boost your metabolism and burn fat if you drink it regularly.
Green tea is a great alternative to sugary drinks and can help you lose weight. You will save calories and get antioxidants and other health benefits by drinking green tea instead of soda or sugary fruit juice. Green teas contain catechins, which boost metabolism and fat oxidation, making them great weight loss supplements.
It is also full of antioxidants that fight free radicals, lowering the risk of heart disease and cancer. It also contains a small amount of caffeine, which boosts energy without causing jitters.
Whether you drink it hot or cold, green tea can help you lose weight and improve your health.
4. Get Every Opportunity to Move More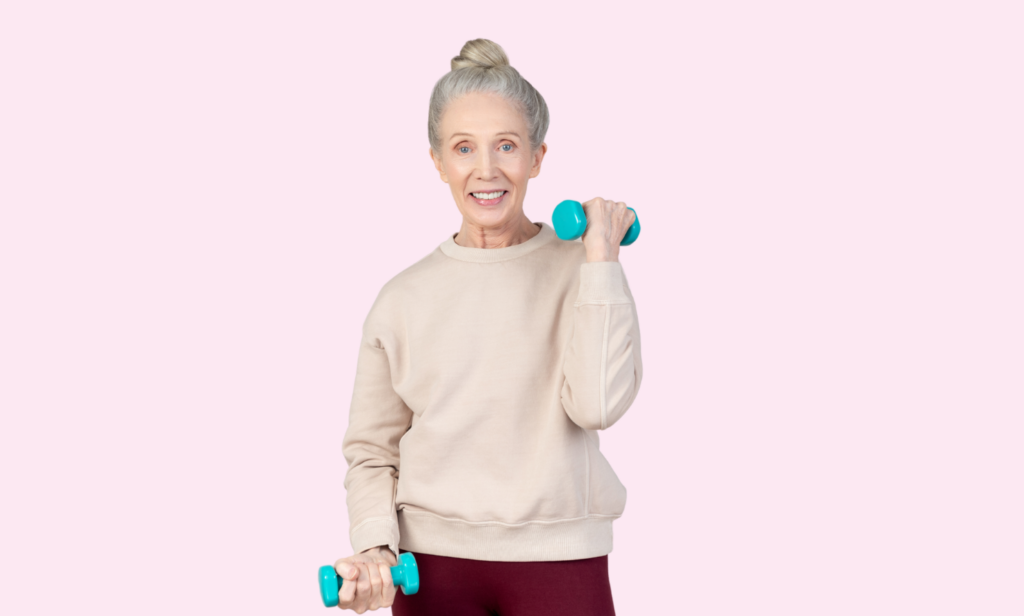 When you are trying to lose weight, every chance you get to move more can make a big difference. Small changes to your daily routine can help you lose those extra pounds and improve your overall health. Instead of taking the elevator, take the stairs. This will not only help you lose weight, but it will also make your leg muscles stronger. 
Another great way to get more exercise and reduce your carbon footprint is to walk or bike to work instead of driving. Also, try to do more physical activities when you have free time. Go on a hike, take a yoga class, or join a sports team instead of spending hours in front of the TV or computer. 
If you have time, you can take some of my short at-home workouts and spend 5–10 minutes doing some HIIT, cardio, or strength training exercises. Finding every opportunity to move more can help you lose weight by creating a more active and healthy lifestyle. 
So, get creative and find ways to incorporate movement into your daily routine. Your body will thank you for it!
READ ALSO: The Best Exercise For Weight Loss Over 50
5. Sleep Like You're on Vacation
Getting enough sleep is one of the least-known things you can do to help you lose weight. Even though it seems counterintuitive, not getting enough sleep can make it harder to lose weight.
When you do not get enough sleep, your body makes more of the hormone ghrelin, which makes you want to eat more and crave high-calorie, unhealthy foods. On top of that, not getting enough sleep can slow down your metabolism, making it harder for your body to burn calories efficiently. So if you want to lose those extra pounds, it is time to start putting your sleep first.
But how can you ensure that you're getting enough sleep? One way is to sleep like you're on vacation. You probably do not have a strict schedule or any important things to do when you are on vacation. If you want to, you can sleep in, take naps, and go to bed early. Try to bring that calm feeling into your everyday life.
Set a regular time to go to bed and get up, so that you can get at least seven to eight hours of sleep every night. Make your bedroom a cozy place to escape by making it dark, quiet, and cool. Spend money on a good mattress and pillows that will help support your body.
And most importantly, make a bedtime routine that helps you get ready for sleep and relax; and watch those extra pounds melt away.
READ ALSO: 10 Tips For Better Sleep When You Are Over 50
6. Mind Your Portions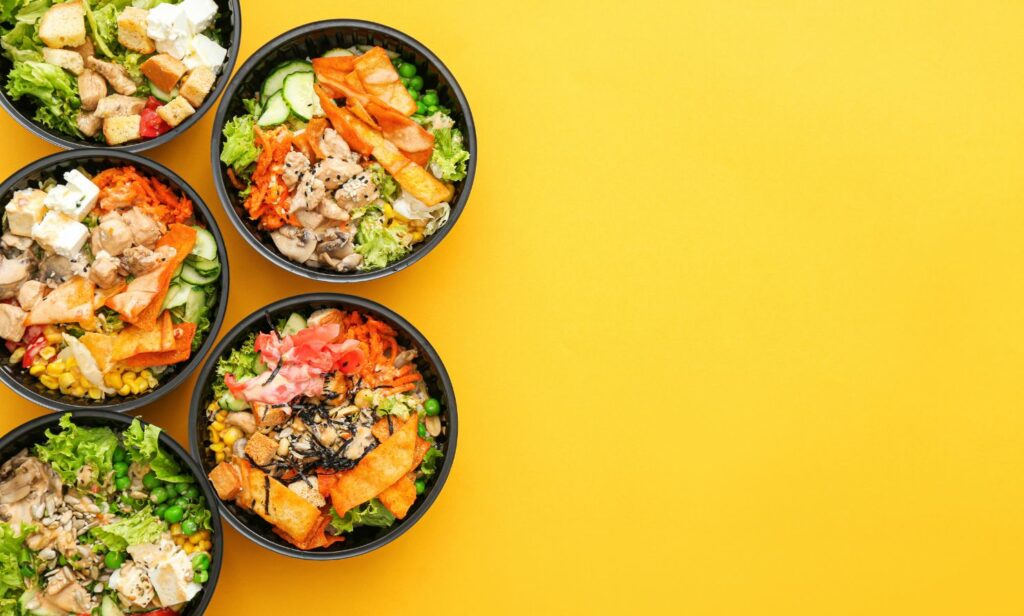 Many people who want to lose weight pay more attention to what they eat than to how much they eat. But the truth is that portion control is a key part of reaching weight-loss goals. Minding your portion has to do with being aware of how much food you eat. With this simple lifestyle change, you can boost your weight loss.
Use smaller plates and bowls to control your portions. Even if the quantity is reduced, doing so tricks your mind into thinking you are eating a full meal. This can satisfy hunger without overeating. In addition, avoid eating from the package or bag. Instead, serve food in a bowl or plate. This will show you how much you are eating and prevent mindless eating.
Listen to your body's hunger and fullness cues. Eat slowly and notice when you are full. Even if there is food left on your plate, stop eating when you are full. This helps you avoid overeating and recognize your body's signals.
Portion sizes are also important when eating out or ordering takeout. Food portions at restaurants are often too large. Share a meal with a friend or order a to-go box and portion out half before eating. This way, you can eat your favorites while controlling portions.
7. Hydrate, Hydrate, Hydrate
One of the easiest and most effective lifestyle changes for weight loss is to hydrate. Water is essential for health and weight loss. Drinking enough water daily boosts metabolism, suppresses appetite, and burns calories. It is like a magic elixir to help you lose weight!
Start by carrying a reusable water bottle to hydrate daily. Always keep it close to remind yourself to sip throughout the day. Keep track of your water intake with phone reminders or a hydration app. Remember to drink water as often as you brush your teeth or eat.
Infuse water with flavor to drink more. For a refreshing water bottle, add lemon wedges, cucumber slices, or mint leaves. This makes it more enjoyable to drink and may have health benefits. For instance, lemon water aids digestion and detoxification.
In addition to water, drink herbal tea and coconut water. These are good alternatives to plain water. Remember that the added sugars and calories in some drinks can hinder weight loss.
So drink enough water throughout the day—you will be amazed at the positive effects it has on your body and mind. 
READ ALSO: Hydration: The Ultimate Anti-Aging Solution Beyond Botox
8. Laughter is the Best Medicine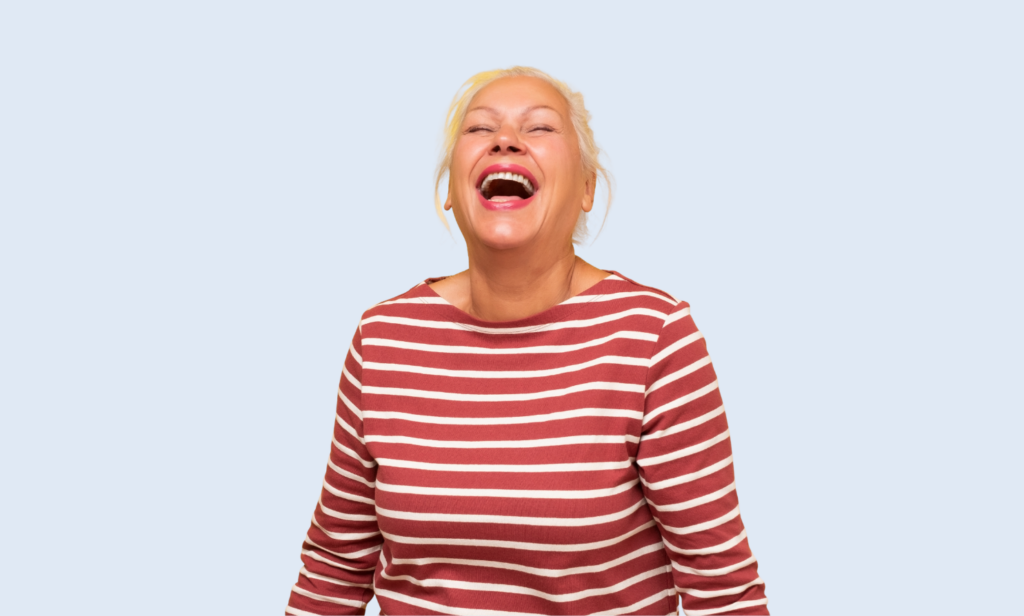 Laughter is the best medicine in a stressful world. It eases our worries and has many health benefits. Laughter boosts immunity, reduces stress, and improves cardiovascular health. 
So why not include more laughter in our lives? One way to do this is to change our habits so we can lose weight. It can be hard to lose weight, but a little humor can help.
First and foremost, find an exercise routine you enjoy. Loving what we do helps us stay motivated and committed. Additionally, exercise releases "feel-good" endorphins. Thus, you will lose weight and improve your mood.
Find a workout buddy or join a group fitness class to add laughter to your weight loss journey. Exercise with others can be incredibly fun and entertaining. You can share stories, laugh at each other's mistakes, and support each other. Sharing weight loss struggles with someone can make it more fun.
Finally, make humor a daily habit. Laugh at movies, TV shows, books, and comedians on social media. Laughter will brighten your life and keep you motivated as you lose weight.
Closing Thoughts
These small lifestyle changes can help women over 50 lose weight. Be patient and celebrate every small victory. With determination, consistency, and these lifestyle changes, you can lose weight and live a healthier life.
Remember that it is all about the little choices and moments you make. No major life change is needed. A few small, joyful steps taken consistently can lead to great changes. Embrace your age, enjoy the journey, and remember to feel good inside and out.
I'm sending you lots of love and support on your way to becoming happier and lighter.
♡ Love ♡,
Schellea